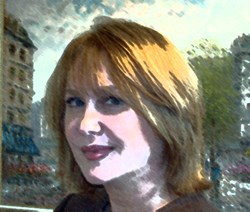 Any client of mine saying in good faith, 'I am going to marry one of these women,' ended up doing so. It's never been about the quality of our matches, but it is about our client's sincerity and his genuine readiness to be in a loving relationship.
(PRWEB UK) 19 November 2013
The 4M Club, a premier matchmaking firm serving wealthy bachelors longing for Miss Right, are now expanding to London, England. An established and American based service since 2001, its headquarters are located in Seattle, Washington (home to revered Amazon, Starbucks and Microsoft.)
"Our strategy has always been to represent the single, well-to-do man seeking a special woman in his life. It's much harder today to find a good woman than it was 25-years ago, because of the Internet and all its competition. That's where a private matchmaking firm is incredibly helpful, for those who can afford a luxury service. We are encouraged that London has a high concentration of cosmopolitan businessmen from major cities globally," says 4M's president and CEO, Christine Stelmack.
The 4M's portfolio of beautiful and intelligent career women are from around the world, but with an emphasis on eligible women in the United States (starting from Los Angeles and all the way to New York City.)
Stelmack explained, "We can search for the love of your life from anywhere on the planet, and we are happy to do so. But we'll assure even more matches for clients desiring an American woman. It's strictly a numbers game, since we already have a solid group of single, accomplished women in the U.S. While we appreciate there are terrific women worldwide, we cater toward matching our clients with ladies from the States."
Chris Stelmack is the chief matchmaker as well and works one-on-one with her select group of prestigious clientele. They receive top-notch service and her clients approve all introductions. Photos and bios of potential mates are confidentially sent to each gentleman and then decide who they meet or not.
Her clients are communicated with throughout the process—and when in need of some sage advice, they are encouraged to call anytime. Chris also provides constructive feedback, so her clients know where they stand with a woman after the first date (or throughout the dating process.) Stelmack coaches her clients judiciously, and they appreciate she "has their back" at all times.
While her fees are comparable to a high-end real estate broker's commission selling a multimillion dollar estate, Stelmack does not work on contingency.
"I work on retainer, with a sizable down payment to start the search process. A lot of time and marketing expense is involved when recruiting and finding the right matches for our very choosy clients. They expect the best, and we present them with the best. Unlike other elite matchmakers, though, we believe in accountability, thus we don't ask for the full fee upfront," Stelmack says.
The 4M Club strategically work with a handful of clients at a time and results generally are faster. Although 4M's standard contract is for one year, Stelmack will match up to two years if needed, as part of her satisfaction guarantee. Since there is a bonus paid upon success (for those who marry, become engaged or move-in together, whichever occurs first), she has incentive to work closely and wisely with all of her clients.
"For those whose hearts are sincere, I will find their match. That means I only work with men who are emotionally ready and truly desire a long-term relationship or marriage. If they're only interested in dating the 'flavor of the week,' then we are not the service for them," emphasized Stelmack.
Stelmack interviews prospective clients initially on the phone, where she conducts lively and interesting conversations. She welcomes and enjoys learning about the man's background and is happy to discuss how she can (or if she can) help them. Her typical client has a minimum net worth of $5,000.000.00 USD ($3,100,000.00 GBP), and she has worked privately with billionaires.
Similar to a posh restaurant where you may have to wait months for a reservation, Stelmack won't start a new search if one has already been launched only weeks prior. "While I give every client my best, when initiating a new search, it's always more time consuming—and I don't want to short-change anybody in the process," she said.
Qualified men looking for a sincere and loving relationship with a deserving lady are encouraged to make an appointment with Ms. Stelmack. She will be in London the week of November 25th. You may call her mobile phone in the States directly at 1-206-372-5798. You can also email her privately at Chris(at)4Mclub(dot)com.