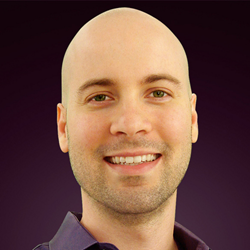 "The May 16th event will be a prime opportunity to network with professionals, listen to experts speak, and get one of the first copies of my book."
Orlando, FL (PRWEB) May 16, 2014
For speaker and author Millo Aldea, the profession of sales is a labor of love. After all, good salespeople are tough enough to fight for what they love, persisting through adversities and never giving up. Mr. Aldea has written a book for those people who stand their ground no matter what daunting reality they face, aptly titling it Toughlove Sales. The book will launch on May 16th, during a special event at Vanity in Orlando, FL. Guest speakers at the event will include Jonathan Pineda, Darien Hill, and Kenn Dunn, the CEO of Next Century Publishing, the company publishing Toughlove Sales.
Millo Aldea warns that a thick skin is necessary to succeed, and that many may not find his book an easy read. However, he counters, it will make subsequent sales dealings simpler and quicker, so much so that the return will far outweigh the investment of your time and energy. Mr. Aldea even believes that the most seasoned salesperson can learn something from Toughlove Sales.
Millo Aldea is a longtime sales speaker and member or the National Speakers Association and the Global Speakers federation. He is also a successful and dynamic salesperson whose philosophy teaches that, by becoming your greatest self and studying the best in your field, you will attract success. Known as an empowering and timely speaker, Millo Aldea says, "The May 16th event will be a prime opportunity to network with professionals, listen to experts speak, and get one of the first copies of my book."
Known as 'The Sales Personality,' Millo encourages all those who are looking for a boost in their career to attend, especially those in sales: "If your paycheck is determined by whether or not you earn a sale, we should talk!"
More information may be found at Millo's website: http://www.millote.com/toughlovesales/millo-aldea/.
Millo Aldea
Sales & empowering speaker. Fascinated by human behavior and interaction.
The basics are good to follow, but the NEW ways are even better to get results. Millo is an engaging, current and creative sales speaker, video blogger, social media expert and a writer. Millo motivates and empowers all of those who meet him to sell themselves, represent something they believe in so they can share it and profit from it. He studies human behavior, then transforms it into a contagious behavior. Millo teaches you the power of words, body language, to love people, take action and engage with others. All of these things combined to reap the benefits of becoming the best product anyone has gaze their eyes upon; YOU.
Millo has written, produced, marketed and directed theater. Produced and directed a reality show series. Created two social networks. Two short film competitions won. Recorded and produced 2 music albums. Creator of brand new online technology. Helped build the brand of over 30 nation-wide known products for companies such as Disney IDEAS, Crescent Heights of America, Leo Burnett, BMG, Sony and Latino-MSN.