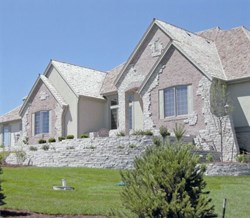 For superior landscape construction and maintenance, Milwaukee residents know to call Central Services.
Milwaukee, Wisconsin (PRWEB) January 31, 2014
Milwaukee landscape construction and maintenance company Central Services Co. Inc. is proud to announce that they are celebrating their 40th year in business. Known for their exceptional standards, original landscaping designs and dedicated personnel, Central Services is honored to have serviced over 25,000 properties and clients throughout Milwaukee, Waukesha and the state over the years.
For superior landscape construction and maintenance, Milwaukee residents know to call Central Services, and they have been doing so for the past four decades. As a family-owned landscape construction and maintenance company that prides itself on providing smart, original work at affordable prices, Central Services has more than earned its A+ rating with the Better Business Bureau (BBB). And, as members of both the Milwaukee chapter of the National Association of the Remodeling Industry (NARI) and the Wisconsin Landscape Contractors Association (WLCA), Central Services takes its commitment to creative landscape seriously.
For truly one-of-a-kind landscapes, Milwaukee homeowners know to turn to Central Services. Not only do they offer traditional landscaping construction services — such as seeding, sodding and planting — they also:
· Specialize in working with low-water, low-maintenance plants
· Use materials from renewable, recycled and sustainable resources
· Focus on maintaining the beauty of existing landscape
Few landscape construction and maintenance companies in Milwaukee make professional training and education the priority that Central Services has. In fact, Gary Bohrer, owner and founder of Central Services, firmly believes that the most important component of his landscaping business' success has been the loyalty and quality of his team. That's why all Central Service employees are trained, educated and licensed in their area of horticultural and design expertise — so that they can use their knowledge and training to reveal the hidden beauty in any landscape.
When they call Central Services for landscaping services, Milwaukee residents can count on getting award-winning landscape personnel who have decades of real experience and who appreciate distinctive design, construction and maintenance.
Milwaukee landscape construction and maintenance company, Central Services is proud to call Wisconsin their home, and they would like to thank the nearly 30,000 Wisconsin families and businesses who will have helped them reach this incredible milestone. For exceptional landscape, Milwaukee has called Central Services for the past 40 years, and for this, the Bohrer family thanks them.
------