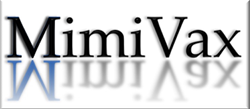 MimiVax is excited to share its immuno-oncology program at the 2017 Biotech Showcase & JPM Healthcare Conference.
Buffalo, NY (PRWEB) December 27, 2016
MimiVax to present at Biotech Showcase; attending JP Morgan 2017 Healthcare Conference
MimiVax, LLC will be presenting at the 9th Annual Biotech Showcase Conference in San Francisco, Jan 9-12, 2017. The company will provide an overview and update on its immuno-oncology programs. Company will be highlighting its lead program SurVaxM that is in ongoing Phase II clinical study in patients with newly diagnosed glioblastoma. Besides its late stage SurVaxM program, company will share for the first time its preclinical pipeline of assets. This includes monoclonal antibody (Sur-MAb) and CAR-T/Adaptive T-cell therapy program. The 9th Annual Biotech Showcase Conference presentation will be on Tuesday January 10th at 10:15AM, at the Hilton San Francisco.
MimiVax will also be in attendance for The J.P. Morgan 35th Annual Healthcare Conference, taking place between Jan. 9 – 13, 2017 at the Westin St. Francis Hotel. During the event, MimiVax executives (CSO; Michael Ciesielski, PhD and VP, BD; Anil Goyal, PhD) will be available for meetings to discuss investment and pharmaceutical partnership opportunities.
2017 Biotech Showcase Conference:
Presenting, Tuesday, Jan. 10, 2017, 10:15 AM;
Hilton San Francisco Union Square, Room 9 Ballroom Level, San Francisco, CA
JP Morgan 2017 Healthcare Conference:
Monday - Friday, Jan. 9 - 13, 2017; Westin St. Francis Hotel, San Francisco, CA
About MimiVax: MimiVax is a privately held, clinical-stage biotechnology company focused on the development and commercialization of immunotherapeutics and targeted therapies for the treatment of cancer. Our proprietary product portfolio is based on technology licensed from Roswell Park Cancer Institute that targets survivin, a cell-survival protein that is present in most cancers and rarely detectable in normal tissue. Our therapies are designed to stimulate immune responses to control tumor growth and recurrence.
About SurVaxM: SurVaxM, our lead immunotherapeutic candidate, has demonstrated safety and tolerability and strong efficacy signal in a Phase I study in patients with malignant gliomas (brain tumors). SurVaxM is an "engineered immune activating novel/neo antigen" applicable across most histologies. SurVaxM's single long peptide (SLP) is engineered to be activating to mid-affinity T cell receptors. Mid-affinity T cell receptors have been shown to be critical for sustained T effector activation and durable T cell responses.   
SurVaxM is currently being evaluated in a Phase II clinical trial in adults with newly diagnosed glioblastoma, and a Phase I clinical trial in combination with REVLIMID® (lenalidomide) as a maintenance therapy for adults with multiple myeloma (a form of blood cancer).