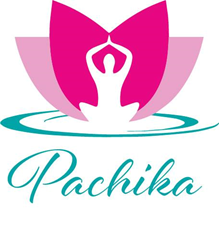 Being unwanted, unloved, uncared for, forgotten by everybody, I think that is a much greater hunger, a much greater poverty than the person who has nothing to eat. Mother Teresa
Fayetteville, Arkansas (PRWEB) March 13, 2017
Pachika Meditations, non-profit from Fayetteville, Arkansas launched a campaign seeking support to implement a community program to give free meditation and yoga classes to children and women living in shelters; with the intention that they learn to cultivate inner peace, balance, and emotional skills to overcome trauma. The goal is to provide 300 hours of meditation and yoga sessions to children and women in 2017.
Pachika's mission is to empower women and children to access personal strength to succeed in life. According to Patricia Palma Walsh, founder: "The objective is to teach underprivileged moms and kids simple breathing techniques that help with stress reduction and bring internal peace. We want to teach them how to work with their thoughts to overcome difficulties and become stronger. After practicing and experiencing the inner peace, the transformation starts. There is plenty of evidence about the benefits of a meditation practice in general wellbeing and mental health. With this community project, we want to offer a solution, bring hope, happiness, love, and life-changing tools to children and women that have been abused, neglected, or abandoned!. We need help to bring these teachings to where they are, at the shelters!"
Pachika Meditations started teaching meditation at Walmart Headquarters in Bentonville, AR, in 2014. After proving results, the Non-Profit opened its own studio where continues to offer meditation-in-action classes for the community. Now, the organization aspires to provide free meditation classes to those in need that cannot come to the studio and bring the classes to where they are. Pachika has 7 certified mindful instructors assisting with this community project. There are 2 Children's Shelters, 1 Family Shelter for victims of Domestic Violence, and 1 Women's Detention Center in the community interested in being part of the program.Classes consist of basic breathing exercises, teachings about meditation, fun activities, and simple stretching movements and yoga for children from kindergarten to 12th grade and for women. Staff members are welcome to participate and learn or separate classes can be arranged. Mindfulness educational programs are proving to empower students to reach their potential and pursue goals and be more creative and relaxed. Women can benefit from meditation by letting go guilt and resentment and by gaining control of their lives. Children can learn to self-regulate, to calm down or to lift themselves up through practicing meditation.
Results are evaluated with before and after assessments to measure effectiveness of the initiative and areas of opportunities. Program reports are submitted by request.
For Donations visit https://www.gofundme.com/pachikamindful
For more information contact Pachika Meditations at meditationstudio(at)pachika(dot)com.