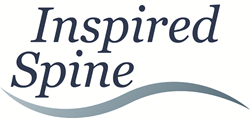 Studies of the OLLIF procedure have consistently demonstrated that it substantially reduces operating time, blood loss and post-operative hospital stay.
Minneapolis, Minnesota (PRWEB) July 17, 2017
Inspired Spine has published a peer reviewed research study in the online journal Cureus. The paper is entitled Minimally Invasive Scoliosis Surgery with Oblique Lateral Lumbar Interbody Fusion: Single Surgeon Feasibility Study.
The study reviewed thirty-seven (37) OLLIF procedures performed by Board Certified Neurosurgeon Dr. Hamid Abbasi. OLLIF is short for oblique lateral lumbar interbody fusion, which is a revolutionary minimally invasive spinal fusion approach. Previous studies of this approach have consistently demonstrated that it substantially reduces operating time, blood loss and post-operative hospital stay.
The OLLIF procedure delivers the benefits of a true minimally invasive approach, avoiding the complications associated with traditional anterior or lateral MIS ("mini-open") approaches. The operating time to complete the OLLIF technique has consistently been demonstrated to be more than 50% faster than the operating time required to perform an open fusion. Over 550 patients have been successfully treated with the OLLIF procedure, and this study focuses on a subset of 37 patients who possessed degenerative scoliosis.
Each patient was treated for symptomatic degenerative spinal deformity and over 95% were able to walk within 24 hours after surgery. No infections were seen, and slight nerve irritation was experienced in two patients. The overall successful outcomes were tremendous for the subset of patients and can be viewed HERE.
The conclusion delivered by this evaluation is that OLLIF is a safe and effective approach for treating adult degenerative scoliosis. This truly minimally disruptive technique substantially expands the universe of patients eligible for surgical treatment of degenerative scoliosis, as the blood loss and operative time are significantly lower than that associated with traditional open adult scoliosis surgeries.
Inspired Spine, a Minnesota-based advanced minimally invasive spinal surgery technology developer, has introduced and performed over 550 procedures using revolutionary new technologies and procedures in advanced minimally invasive surgical systems. These new procedures are transforming how spinal surgeries are approached and can replace more traditional "open" spinal fusion surgeries. Inspired Spine is focused on the development of advanced minimally invasive surgical techniques, procedures and other health care technology to minimize or eliminate the physical and economic risks and discomfort that are created by the daily struggles of enduring back pain and its physical limitations.