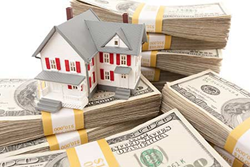 "Improvements in the local economy will boost the Twin Cities real estate market in 2014. The outlook is positive: job growth is accelerating, interest rates remain attractive.. are reasons our region continues to outperform.~ MAAR
Minneapolis, MN (PRWEB) January 23, 2014
The Minneapolis Area Association of Realtors (MAAR) predicts that real estate values and home prices in the Minneapolis will continue to rise in 2014. Knowing predictions can make a comfortable difference and keep homebuyers from being shy about planning to buy or sell a home in the metro this year. Affordable home prices lent to record home sales resulting in an 8.8 percent increase for the 13-county metro.
"The Median Sales Price of closed home sales in 2013 rose 14.4 percent to $192,000, achieving a five-year high", says Jenna Thuening, owner of Home Destination. "For a wrap-up of Minneapolis home prices as we head into 2014: Minneapolis home prices are 16.5 percent below the 2006 peak and 28.0 percent higher than the 2011 valley we experienced. Sellers can relax some on the pressure about the final sales price of their home when the real goal is their quality of living and investing in a home fit for their future."
Keynotes Home Destination finds in MAAR's most recent weekly report on home prices for the week ending January 11, 2014 are:

Home values in 2013 climbed 9% over 2012
Twin Cities home prices year-over-year increase From December of 2012 to December of 2013 records an increase of 14.4%
Twin Cities home price month-to-month increase for the month of December 2012 stood at $190,000; while December 2012 home prices were $168,000, which is a month-to-month increase of 13.1%
Original List Price Received Percent of Original List Price Received increased 0.9% to 94.6%
The Fannie May Housing Survey released January 4th says that younger Millennial home buyers are more educated, and earn higher incomes than prior mortgage borrowers. With a stronger home buyer pool, competition for the low number of Twin Cities real estate listings has prompted bidding wars which helped push home sales prices upwards.
The same survey covered December 2013 home prices in an article titled Housing Recovery Remains on Firm Footing as Americans' Housing Sentiment Bounces Back, says, the share of individuals who believe that home prices will continue to climb in the next 12 months increased four percentage points to 49%, and those who say home prices will drop held an even pace at 9%. After home prices surpassed expectations for the first three quarters of 2013, Q4 saw 3.2%, meaning that the average 12-month home price change expectation increased vividly.
CoreLogic's Home Price Index released January 17th says Minneapolis has a Home Price Index (HPI) change of from the peak is -16.2. It lists the metro are home sales at a Year-Over-Year increase of 26.5% at a total of 61.213, which certainly confirms that Minneapolis homebuyers aren't shy about higher home prices. Buyers don't mind paying a higher price for a Minneapolis home when they have good reason to expect the value to increase in years to come.
"RE/MAX Results agents saw 2013 as an exciting year of steady recovery in the Twin Cities metro area. A rise in home values meant more homeowners gained enough equity in their homes to become a move-up buyer.The Minneapolis metro hosts a wealth of luxury homes in upscale housing communities; like Orono, Lowry Hill, Cedar - Isles - Dean, Kenwood, or Eden Prairie, Minnesota homes for sale, for buyers who can afford it and buy on value over price," comments Thuening. "Buyers should take time to compare home prices in several housing communities that draw their interest, comb through comparative home values, median listing prices, price cuts, sold prices, and foreclosure stats".
Home Destination sells Twin Cites residential real estate and offers current housing news that ensure solid home buying and selling decisions. As a skilled RE/MAX Results Hall of Fame agent, Jenna anticipates more great housing happenings in 2014. Call 612-396-7832 to sell or buy a Minneapolis home.