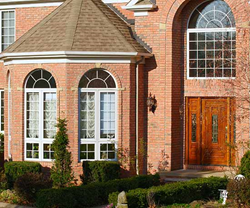 "We expect an increase in the number of homes for sale as we move into the spring and summer selling seasons due to the healthy increase in sale prices over the past year and generally improved economic conditions in the region." - Herb Tousle
Twin Cities, MN (PRWEB) May 06, 2014
Home buyers in the Twin Cities are pleased to find new real estate listings up in the spring market creating new buying power. For the week ending April 26, homebuyers are loving the fact that real estate listings see a crucial 26.5 percent increase, according to the Minneapolis Area Association of Realtors (MAAR).
"Some home buyers simply can't find what they want given too few listings to choose from. As weather continue to prompt a flourish of newly budded greenery with lawns thickening into spring turf, Minneapolis real estate buyers are shopping," says Jenna Thuening, owner of Home Destination. "Your neighbor puts their home up for sale and it's sold in two hours; higher prices homes are selling the quickest. Experts believe it's because homes for sale are in short supply, and demand is rising."
In a May 1 post titled A New Source Of Shadow Inventory, Mark Fleming of CoreLogic says, "If you're looking for more inventory and home sales, look no further than to the existing homeowners hanging back in the shadows. The shadow inventory now likely includes a large number of homeowners who would sell their homes and subsequently buy a new one, but they are less likely to participate because they have a below-market mortgage rate."
Buyers crept out of sight after housing's tumble, being very hesitant about buying a new home. The most telling tale of inventory in the Twin Cities comes within the luxury home market, starting at about 685 homes for sale in Spring 2010 and roaring to 2,090 at the moment within 18 designated communities. Currently, there are 369 luxury homes listed for sale in Maple Grove, MN alone ($500,000 to $4,000,000), according to Minneapolis Local Market Updates.
Nationally, luxury homes with a high price tag are selling at double their historical price points while the fewer middle-class homes for sale are selling, signally that the housing recovery highlights our increasing wealth divide. "It is more challenging to decipher just why; perhaps it is more a reflection of how the banks are lending. Those with money are more often given a mortgage readily. The same factors driving the income stagnation in the middle are driving the income momentum at the top, commented said Sam Khater, deputy chief economist at Irvine, California-based CoreLogic Inc."
Home purchases ranging over $1 million or more rose 7.8 percent in March from a year earlier, according to data released last week by the National Association of Realtors. Transactions for $250,000 or less, which represent almost two-thirds of the market, plunged 12 percent in the period as house hunters found few available homes in that price range.
"Twin Cities markets offer home buyers many options from downtown housing hot spots to the outer rim of the metro's suburbs. Twin Cities real estate is a valuable addition to any Twin Cities residential investor's financial portfolio as well as a place to live," adds Thuening. "So those with backing, buying a home here is definitely a great opportunity."
Home Destination is a 15 year veteran residential Twin Cities Realtor who helps homeowners through the process of selling a home. For a complementary Minneapolis real estate seller's consultation, call 612-396-7832. From first-time homebuyers to helping wealthy retirees find a grand home, Jenna Thuening is equally passionate to service each buyer.