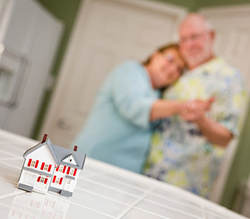 "Seniors often have the advantage of owning a home long enough to be clear of a mortgage, and are holding significant equity. This offers many seniors the wealth to buy the Minneapolis home they want." ~ Jenna Thuening
Minneapolis, Minnesota (PRWEB) January 10, 2014
Upon reaching golden years, seniors find that Minneapolis is a prime location to buy a home at a lower cost than many metros, ranking 15 out of the top 100. Recently both Money Magazine and Forbes published rankings of the top U.S. cities offering residential homes ideal for retirement, saying that U.S. seniors are choosing to buy a Minneapolis residential home because they find it has better mass transit and more cultural and social activities.
"Your experiences, the people you want to live close to, and housing data helps you ultimately sort out which location is truly is the best for you to retire to," says Jenna Thuening, owner of Home Destination. "Recent Minneapolis housing market activity suggests seniors are interested in enjoying a high quantity of life, access to excellent medial care, and to live in a location where they feel safe."
A Look At How Surveys Are Ranking Minneapolis for Senior Homeownership and Retirement:

No. 1 by Forbes magazine - Forbes ranked Minneapolis as the safest city to live in - Forbes reports that seniors seeking favorable housing for retirement years, lean towards a home close to the surroundings that are familiar, attached to the workforce and neighborhood. The reports says seniors are moving largely to low-crime, well-maintained suburbs and exurbs. Seniors buy a Minneapolis home to retire in a safe location primarily out of concerns to feel safe, followed by affordability and a quiet place to live.
No. 4 Money Magazine - Money Magazine ranks Minneapolis as the 4th best city to retire stating offers retirees; art museums, professional sports teams, walkable neighborhoods and an international airport, and foremost, its 22 lakes within city limits, including the Mississippi River. Donna Rosato, senior editor of Money's Best Places to Retire, said, "There's been a 97 percent increase in the population of people 55-64. People aren't looking for the 'sleepy, quiet place' their parents chose to retire, but because many retirees now are baby boomers and are looking for an cosmopolitan lifestyle".
No 1 by Bankers Life and Casualty Company Center - Minneapolis ranked first as a favorable location for seniors for fitting the criteria as the most secure retirement location across all U.S. Cities. Conducted by research firm Sperling's Best Places, the July 2011 study ranked 50 cities and their surrounding metropolitan areas on a universal set of criteria, from transportation and housing to healthcare and the environment.
Minneapolis area builders topped the nation in 2013 in making strides to meet the demand of homes for seniors. In the third quarter of 2013, the Minneapolis metro saw a total of 1,072 new assisted living units under construction, as well as 260 independent living and 261 nursing care units, according to a summary by Senior Housing News after reviewing data provided by the National Investment Center for the Seniors Housing & Care Industry (NIC). The only other metro any where near Minneapolis in terms of construction activity in the senior housing sector was Houston, with 1,071 units, respectively.
If one looks at the numbers in NIC data from the second quarter of 2013; the demand for Minneapolis - St. Paul senior single-family homes and inventory growth is a surprising percentage of available housing. During the second quarter of 2013 six new properties offering senior living units opened, "adding 461 units to a city that doesn't even make the top-10 list of largest U.S. metros by population", according to Senior Housing News.
"The benefits of aging in your own home are often matters that can seem little at first; however they may matter the most if moving to a rental home or community setting disrupts daily routines and privileges in your lifestyle", adds Jenna. "Seniors are finding it easy to downsize and transfer their equity from one home into another and age gracefully in place.
Home Destination helps Minneapolis - St. Paul home buyers find their ideal home to purchase, whether as a first-time buyer or a single-family home for seniors to enjoy retirement. Call 612-396-7832 to engage Jenna Thuening's guidance to search for Twin Cities real estate listings.