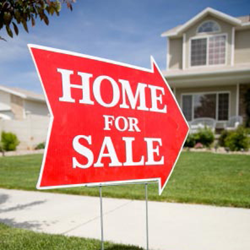 "The wise analyst will tune out extremes and embrace seasonally appropriate slowdowns as a sign of normal market activity while looking with anticipation to what will likely be continued moderate recovery in 2014." ~ MAAR
Minneapolis, Minnesota (PRWEB) December 06, 2013
The Minneapolis housing market continues to demonstrate successes of expanding at a slow and steady pace, according to the latest edition of the Federal Reserve Beige Book. Moderation is building consumer confidence to continue to buy and sell homes, seeming to move the rise of mortgage rates from the foreground to the background. In summary, Minneapolis' moderate housing recovery pace set a positive stage for 2014.
"We see different reactions to the recent mortgage rate fluctuations. Some perspective Minneapolis homebuyers watching rates for best time to buy a house believe that if rates start the climb upward, they are likely to keep moving. And as soon as they believe they are going to keep the incline going, they buy," comments Jenna Thuening, owner of Home Destination. One CNBC November 14th news headline read "Wanna buy a house? You better hustle!", which sums up the point of view that one better take the opportunity while it presents itself.
Speaking of the Minneapolis - St Paul housing district, the Fed report says, "The Ninth District economy grew at a moderate pace since the last report. Residential construction activity increased. In the Minneapolis-St. Paul area, the value of October residential permits grew by 20 percent from October 2012 to $195 million".
Minneapolis housing is the Ninth District weighing in at a moderate pace of overall improvements since the last report. As homeowners and residents are more confident in the future, consumer spending for previously-owned Minneapolis residential single-family homes, commercial real estate and newly construction homes was all up. "Moderate" progress is a nice pace that offers assurance we are avoiding market swings and worries of another housing bubble," says Thuening.
Recent activity at Twin Cities professional business services firms increased since the last report. In a recent survey of area home builders, 53 percent of engineers and housing architects reported improving Minneapolis housing conditions compared with 11 percent who saw declines. Residential real estate activity improved in Boston, Philadelphia, Chicago, St. Louis, Minneapolis, and San Francisco, while remaining steady or softening in other Districts. Both existing and news home sales remain largely above year-ago levels. Increasing demand, low to declining levels of inventory, and slowly rising new-home construction were cited by almost all Districts as reasons for a continued rise in home prices, but at a slower pace than was observed earlier in 2013.
"Metro area Realtors find that the demand for Minneapolis housing has picked up over the traditional market pace this time a year ago, particularly since the end of the government shutdown," states Home Destination. "We continue to meet consumer demand at a very fast clip given the seasonal moderation. Some slowing in single-family home sales should attributed to normal factors, such as buyers preparing for the holidays."
Home Destination helps Minneapolis real estate buyers make well-informed decisions when purchasing residential homes. Given the solid Minneapolis housing recovery pace and a positive outlook for 2014, call 612-396-7832 to begin a personalized search with the guidance of a skilled and respected local Realtor.