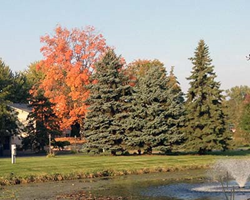 The improving local economy and job creation will keep demand strong for both existing and new homes. Expect the supply to remain tight through next spring, and a shortage of vacant developed lots in the metro area could be an issue. ~ UST
Minneapolis - St. Paul, Minnesota (PRWEB) September 30, 2014
The Minneapolis - St Paul 13-County Housing Market Summary for August for 2014 shows that home mortgage applications are up while pending home sales are down. The Northstar MLS walks residents through the housing metrics that are as colorful as fall leaves.
"The big picture in the 13-County Twin Cities metropolitan area is positive while seasonal fluxuations. The decrease in pending home sales is due to improvements in distress property sales activity and not a market softening," says Jenna Thuening, owner of Home Destination. "There is room for improvement in wage earnings, which will empower prospective home buyers to be in a stronger financial position to purchase a home."
Housing data drawn across the Minneapolis - St. Paul 13 county housing market for the week of Sept 13 - 20 (source: Northstar MLS):

New real estate listings for sale increased 10.3% to $219.00
Pending home sales dropped 5.0% to 930 homes
Metro housing inventory improved 9.4% to 18,644 homes to select from
The Month of August Gains Thumbs Up for Improved Median Home Sales Price & Inventory Levels:
Continued improvements in home price appreciation as the median sale prices climbs upward a further 5.3% to $219.00
Months supply of homes to for prospective Minneapolis metro home buyers jumped 18.4% to 4.5 months supply.
Homes that closed in August in the $189,000 to $288,999 price bracket increased in price by 5.5 percent, while all three other price brackets in the report were down.
Median home sale prices for the metro housing market have improved from the marginal decline that the month of July experienced. The median sale price for a traditional non-distressed home climbed to $228,000 nearly reaching the benchmark high set for the year earlier in June at $229,900. Looking at seasonal activity year-over-year, the median home sale price for traditional houses follows the same pace as prices recorded in June. The August of 2013. UST Minneapolis / St. Paul Housing Report– More Good News in August– More Good News in August, which is created by the Shenehon Center for Real Estate at the University of St. Thomas, the 13-county Twin Cities housing market has positive news to be grateful for. "The August median sale price for a home not affected by foreclosure was $228,000. That's up 1.38 percent from July and is approaching the pre-crash peak of $239,900 in June 2006," it states.
"The percentage of distressed home sales averaged near 30% in the first quarter of the year. In August the percent of distressed sales had dropped to only comprise 10.6% of all closed sales, a level not reached since summer of 2007," adds Thuening. This means that predictions for the number of new foreclosures have revised and we are likely to see even lower numbers of distressed home sales in the coming year.
About Home Destination - Twin Cities Real Estate:
Home Destination offers a loyal and committed real estate professional service that personally handles all the details of selling or purchasing a Twin Cities home. Highly regarded by peers as a Minneapolis metro expert for over 15 years, gain a skilled representative as guide to make the best possible housing decisions. Helping with residential real estate transactions of types of single-family homes, condos and townhomes, Jenna Thuening offers the real estate experience buyers and sellers benefit from.
Contact:
Jenna Thuening
Web. http://www.homedestination.com
Email. jenna(at)homedestination(dot)com
Tel. 612-396-7832