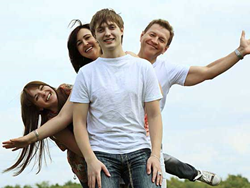 In this economy, too many low-wage workers are working full-time or piecing together multiple jobs and still not able to afford their basic living expenses. ~ Minnesota Neighborhoods Organizing for Change
Minneapolis, Twin Cities Minnesota (PRWEB) September 11, 2014
Minneapolis city officials are contemplating becoming one of the first U.S. cities with a minimum wage of $15 an hour, as reported by Twin Cities Business on Sept 9. The tension and tug for higher wages may help prospective Minneapolis first-time homebuyers gain their dream sooner of becoming homeowners.
"This may take some slack between homeownership disparities found in Minneapolis, as well as encourage young adult new wage earners who would like to buy a home someday," says Jenna Thuening, owner of Home Destination. "Too many first-time home buyers are missing from the real estate industry in the current Minneapolis housing market. Additionally, it would help low wage earners who currently struggle to make their monthly mortgage payments."
Minnesota state legislators, federal officials and labor groups based in the Twin Cities have spent recent summer month's intent on increasing local workers' pay. "We want to ensure we're able to provide workers a better living wage to ensure we're able to provide a better, more sustainable economic system for the people who live in our city," said Council Member Alondra Cano.
It could go either way for prospective first-time buyers who dream of owning a home. Talk of possible layoffs threatens to impact Minneapolis residents on the bottom tier of the wage scale. Young adults struggling to land their first jobs will need local business who can afford to pay an increase in minimum wages.
The new effort is spearheaded by Minneapolis Council Member Alondra Cano. She is taking the calculated tactic of instating a process that would begin with an update to the city's rules for how it pays its contractors. With a reasonable timeframe, Cano hopes to expand the higher minimum wage coverage for all workers across the city.
One voice of opposition comes from Mike Hickey, director of the Minnesota chapter of the National Federation of Independent Businesses. "I can't believe they're even considering this, in light of what a dramatic increase we passed at the Legislature," he said with concern for drawing new businesses to the area. He is referencing the April 10, 2014 news when the Minnesota House passed a minimum wage bill on a 71-60 vote.
On June 2, 2014, the City Council of Seattle, Washington passed a local ordinance to increase the minimum wage of the city to $15 an hour, which can be found as Resolution 31524. this means that Minneapolis would follow suit.
"Such an increase in the city's base wage would be welcome by many, especially hopeful first-time homebuyers in Minneapolis who are looking to earn more. Taking the lead, Minneapolis could distinguish itself from neighboring residential communities," comments Thuening. Minneapolis officials seem braced for the expected opposition from metro businesses who would in turn need to hoist their minimum wage to $15 an hour. While the increase would be implemented over several years' time, the change will likely prompt intense discussions.
During the 2014 state legislative session, the Minnesota Neighborhoods Organizing for Change (NOC) was a strong supporter of the Raise the Wage coalition that strived to pass a statewide minimum wage increase to $9.50 by 2016. "Throughout the country, cities have been raising minimum wages even higher at a municipal level. Improving the rights and dignity of low-wage workers is an important step to ending Minnesota's outrageous racial disparities, states NOC.
According to Twin Cities Fox News reporting on how we current stand, an increase to raise the municipal minimum wage is already in progress and will extend over 3 phases:

August 2014: Minimum wage climbs to $8 per hour
August 2015: Minimum wage climbs to $9.00 per hour
August 2016: Minimum wage climbs to $9.50 per hour by 2016
"Prospective Minneapolis homebuyers may have to wait months or even years to see if the proposal for a $15 minimum wage threshold pans out," comments Thuening. Whether it climbs that high or not, today's approved increases are a start.
About Home Destination - Twin Cities Real Estate:
Home Destination offers a loyal and committed real estate professional service that personally handles all the details of selling or purchasing a Twin Cities home. Highly regarded by peers as a Minneapolis metro expert for over 15 years, gain a skilled representative as guide to make the best possible housing decisions. Helping all ages, from young adult first-time home buyers to retiring seniors, Jenna Thuening offers the real estate experience buyers and sellers benefit from.
Contact:
Jenna Thuening
Web. http://www.homedestination.com
Email. jenna(at)homedestination(dot)com
Tel. 612-396-7832