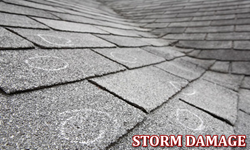 We pride ourselves in customer service, warranties, and dealing with insurance companies. We strive to lend a personal touch that our competitors can't match
Bloomington, MN (PRWEB) March 19, 2015
With over 30 years of experience, Reroof America Contractors is a full-service roofing company which services nine states around the country. They handle everything from new roof installation, restoration and maintenance to re-roofs and repairs. They now offer a 25 year workmanship warranty.
Re-roofing is the process of installing a new roof when a roofing system fails. Roofing system failures can be caused by a number of factors, including age, severe weather, poor workmanship, defective materials, improper specification of a roofing system, and abuse and failure to maintain the roof via inspections. Reroof America also does minor to severe roof repairs and maintenance.
"We pride ourselves in customer service, warranties, and dealing with insurance companies. We strive to lend a personal touch that our competitors can't match. With our extensive background and experience we work with home owners and insurance companies to finalize claims and help home owners with the best products and warranties to protect their home," says Bill Ritenour, branch manager of Reroof America Contractors.
Reroof America Contractors have installed over 50,000 roofs and is fully insured with over one million dollars in liability coverage to protect their customers. They are licensed in all states where contracting licensing is available and are Master Elite® installers of GAF products. Because of GAF's stringent standards, only 3% of all roofing contractors have qualified as Master Elite® contractors.
"Reroof America understands that every home is different and every person has different needs and tastes. That's why our Service Consultants are trained to help each property owner find the unique solution to their roofing problems. We will not be satisfied until we know that we have provided you the most elegant and protective roofing systems that are available," says Ritenour.
Reroof America Contractors are members of the National Roofing Contractors Association and are the preferred contractors by Owens Corning.
For more information, contact:
Reroof America Corp
10740 Lyndale Ave South #10W
Bloomington, MN 55420
Phone: 952-888-8440
Fax: 952-888-8414
Toll Free: 877-787-5179
JGM Properties was founded in 1980 and owns and manages the 10740 Lyndale Avenue South office building, as well as 23 other suburban Minneapolis warehouse, and office space properties. JGM Properties works with over 300 tenants, including Reroof America Contractors to provide office, warehouse, and retail space for lease in Minnesota.