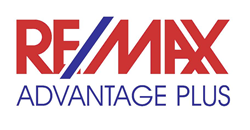 Minneapolis, MN (PRWEB) April 19, 2017
With over a decade of professional experience as a RE/MAX Advantage Plus Realtor in the Twin Cities market, Mark Abdel's career as a Minnesota Realtor has reached a new and successful milestones with Zillow. Just recently Mark has exceeded the number of Agent reviews on the Zillow platform exceeding 80 positive reviews with a 5-star average. In an era of consumers requiring social proof in online forums before making particularly major personal decisions, this further demonstrates Mark's commitment to the best overall real estate transaction possible for both buyers and sellers.
Marked with "Premier Agent" status in Zillow, which is an achievement on its own, Mark Abdel shows an impressive 29 sales over the past 12 months just from inside the Zillow platform. Zillow is the leading real estate and rental marketplace dedicated to empowering consumers with data and knowledge around the place they call home.
Launched in 2006, Zillow's living database is comprised of more than 110 million U.S. homes – including homes for sale, homes for rent and homes not currently on the market as well as other home-related information. Mark Abdel understands the importance of the Zillow platform and consumer reliance on such technology and transparent information when it comes to purchasing real estate and selecting the right Realtor.
Working with RE/MAX Advantage Plus, one of the leading real estate firms in the Twin Cities area, Mark is able to offer local knowledge with global resources. He has been awarded over multiple years as one of the top RE/MAX agents in the State of Minnesota. As a testament to his dedication to his clients and passion to his industry, Mark has received awards and honors multiple years in a row including top producer, an award he received over 300 other agents in Minnesota. This honor recognizes consistent success and places Mark at the top of his profession.
Outside of being an award winning real estate agent, Mark Abdel is also heavily involved in local philanthropy with charitable causes including St. Mary's Coptic Church in Minneapolis, the Children's Miracle Network, the Word Indeed Ministries, St. Jude Children's Hospital, Childfund, and the Susan G. Komen Foundation. For more information about Realtor Mark Abdel, visit http://mark-abdel.com/ or call (952) 226-7700.
###