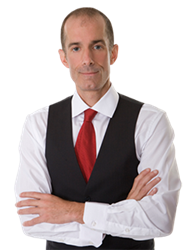 It's really a way of empowering those who need help
Minneapolis, MN (PRWEB) August 30, 2013
In a bold stroke of sensibility, criminal defense attorney Jeffrey Dean has transformed his website into an essential resource for those needing criminal defense information and/or representation in Minnesota.
The website redesign aims to educate visitors and make them feel more comfortable and confident when looking for a defense lawyer. Where the old design was out-dated and more self-focused, the new design is fresh, intuitive and more in tune with visitor needs.
"I often see websites that talk a lot about themselves but forget to give what people need from them. I want my clients to know they come first," Dean explains.
"A person who's looking for criminal defense wants it to come from someone trustworthy – that's what my website is about," he adds.
One of the most noticeable changes is the use of the Minnesota skyline as a backdrop, immediately associating Dean with home for Minnesotans. The new visual design also better reflects the success and professionalism of Dean's practice, earning visitors' trust at a glance.
But beyond face value, the design also incorporates some insightful functionality changes that visitors will find helpful. The most important of these changes is the prominent presentation of resources right on the home page. There are links to articles that arm clients with useful information – from the top-level decisions they have to make, down to the smaller details of Minnesota law. Case results and client testimonials are also featured on the home page, further assuring visitors of Dean's respected record.
"A criminal case can get complicated and sensitive," says Dean. "A person can't stay uninformed about crime and law, and many times, you can't even just ask around about these topics. We're providing essential information on the website so clients can get some good basic knowledge about their case."
"It's really a way of empowering those who need help," he sums up.
Jeff Dean has successfully defended hundreds of individuals with criminal cases ranging from DWI to murder charges. His high success rate has earned him the trust and respect not only of his clients, but of judges and the media as well. To visit the new website go to http://www.jeffdeanlaw.com or call the firm at (612) 305-4360 for a free initial criminal defense consultation.