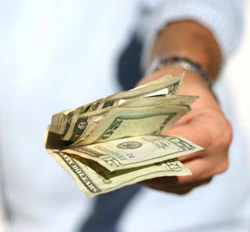 Minnesota's economy does not always get the attention it deserves as a consistently solid performer, with a diverse economy. Home prices are 8.7 percent higher than a year ago and have generally lagged the national pace. ~ Wells Fargo
Minneapolis Twin Cities, Minnesota (PRWEB) July 25, 2014
If Minneapolis real estate sellers are wondering just how far home prices may climb, recent Twin Cities housing data from Zillow shows that there is quite a bit of room for them to continue safely upwards. Minnesota bests national foreclosure levels and is behind in home price appreciation, according to the Home Value Forecast. However, the Twin Cities housing market shows consistent improvements.
"The rebound in residential home values for homeowners in the Twin Cities in recent years has placed many homeowners in an ideal position to sell their property and move the equity to a more suitable home," says Jenna Thuening, owner of Home Destination. "Minnesota will reach pre-recession home prices in 14.5 years. The housing recovery continues, albeit slow."
Nationally, home values are stubbornly lower than 11.3 per cent below their 2007 levels. If home values were to climb 4.2 per cent as predicted through the second quarter of 2015, it will take 2.7 years of growth for a real estate property to recoup its lost value. New research from Zillow indicates that some local housing markets may be stretching to reach pre-recession levels until 2017, a full decade later than the housing market tumbled.
Given that location has always and will always heavily influence home values, housing prices climbed more rapidly in a few metros than the median 5 percent found overall nationally. Some metros gained above 20 percent. These Improvements, while favorable for many reasons, "were also unsustainable and well above historic norms for healthy, balanced markets", according to Zillow Chief Economist Dr. Stan Humphries.
Many home owners who purchased a home at market's peak in 2006 or 2007 will need to find the patience to ride it out before finding the same breakeven point on their homes. For many, there are other ways to built up home equity so they can sell and buy another home sooner. Comparing how other metro are faring across the nation, the report ranks the follow housing markets as likely to need a greater length of time before a full home price recovery is realized: Minneapolis, Minnesota (14.5 years), Kansas City, Missouri (12.5 years) and Chicago, Illinois (11.7 years).
The remainder of 2014 should see the pace of home appreciation dawdle downward for the following reasons:

Higher mortgage rates are predicted to carry the greatest impact
Because the more expensive home prices will slow the number of number of buyers
Higher levels of Twin Cities housing supply created by fewer underwater homeowners and more new construction.
"For buyers, this news has a bright side, especially for those purchasing a home in high demand real estate markets where bidding wars have come to be expected and speculations of bubble-like conditions were threatening again," comments Thuening.
The pace that Minneapolis home builders have built new single-family homes is slower that last year. Modest population growth has pressed homebuilding under historical norms but improvements are starting to brighten the picture. According to Minnesota Economic Outlook: July 2014 report released by Wells Fargo on July 16, "After trailing U.S. population growth for 11 straight years, Minnesota's population finally grew slightly faster than the nation in 2013. Much of the growth has occurred in the greater Minneapolis area."
Distressed homes at bargain home prices are currently harder to find in the Twin Cites. "The share of homeowners delinquent for 90 or more days is 2.1 percentage points lower than the national average and the foreclosure rate is a third of the national average," according to Wells Fargo.
There is always a bright side to news. Overall, Minnesota's housing market shows consistent improvements.
About Home Destination:Twin Cities real estate
Home Destination offers a loyal and committed real estate professional service that personally handles all the details of selling or purchasing a Twin Cities home. Highly regarded by peers as a Minneapolis metro expert for over 15 years, gain a skilled representative as guide to make the best possible housing decisions.
Contact:
Jenna Thuening
Web. http://www.homedestination.com
Email. jenna(at)homedestination(dot)com
Tel. 612-396-7832