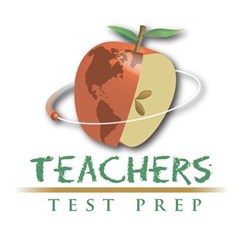 This grant would accelerate our ability to meet the needs of aspiring teachers and would catalyze a dramatic 'ripple effect' of growth for us.
Marina del Rey, CA (PRWEB) October 23, 2013
Credentialing programs prepare educators to teach, but cannot cover the wide range of content knowledge required in each unique discipline. Teachers Test Prep bridges this gap, helping aspiring educators prepare for certification exams like the Praxis and CSET by truly improving their understanding and mastery of the subject matter they will teach.
Their live classes are held at a variety of colleges and they also offer innovative on-demand online prep programs and one-on-one tutoring.
"I was inspired to start this business in 2005 after helping my mom prepare for her exams when, at age 55, she decided to pursue her dream of being a teacher," says Founder and CEO, Robert Duncan.
Over the past eight years, Teachers Test Prep has grown from a one-man tutoring business into a company that serves over 150,000 individual account holders in over 40 states and partners with top universities and teachers' organizations. Because most of their courses are taught by working K-12 teachers, they also provide over 20 high-paying "second jobs" to educators working in a profession that is widely underpaid.
"But this is more than just a job for our instructors; it is an opportunity to positively impact the next generation of educators by helping them deepen their content knowledge and by modeling effective ways to teach that subject matter. Our programs have a significant effect on aspiring teachers, and on the students they will teach," says Duncan.
But there are dozens of additional teacher certification exams for which Teachers Test Prep does not yet offer prep, and they hear frequently from those who need these services.
"That's why we're applying for a Mission Main Street Grant," Duncan explains. "This grant would accelerate our ability to meet the needs of aspiring teachers and would catalyze a dramatic 'ripple effect' of growth for us. We would be able to hire several full-time curriculum designers. Together, they could create a projected 12-16 new programs per year and this, in turn, would allow us to hire over 20 new instructors to teach the material."
Mission Main Street Grants is a newly launched program from Chase that will award 12 grants of $250,000 to small businesses across America. Teachers Test Prep must submit a questionnaire outlining a business plan that will result in growth of the business and receive at least 250 votes to be eligible for a grant.
Customers, fans and community members can show support for Teachers Test Prep by voting at https://www.missionmainstreetgrants.com/business/detail/46670 using Facebook Connect. The voting deadline is November 15, 2013 and grant recipients will be selected by expert panelists.