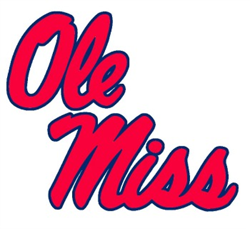 San Rafael, CA (PRWEB) March 20, 2014
The Nike Soccer Camp University of Mississippi is led by Camp Director and Head Women's Soccer Coach Matt Mott.
Mott completed his fourth year as head coach. In 2012, Mott continued to move the program forward with a return to the SEC Tournament. As Ole Miss made its first tournament appearance since 2009 and advanced to the quarterfinals with a shutout victory over LSU in the opening round.
The Nike Soccer Camp takes place at the Ole Miss Soccer complex and intramural fields located on the beautiful University of Mississippi campus.
Founded in 1848, the University of Mississippi is the flagship university for the state of Mississippi. In 2013 Ole Miss was named "Most Beautiful Campus" by the Princeton Review and the facilities certainly show why. The Ole Miss Soccer Stadium stands as a beacon for success on the Oxford campus.
At Ole Miss the goal of camp is to provide the best opportunity for players to reach their highest potential. Coaches do this by challenging athletes both technically and tactically in an environment that is both encouraging and informative. Camp runs the week of June 8th - 12th for boys and girls, ages 9-18.
Nike Soccer Camps create a focused atmosphere for any soccer enthusiast who is looking to improve his skills, work hard, make new friends and have fun. The goal of camp is to provide athletes with the tools to improve and to enjoy soccer for life. Every facet of the game is covered with an emphasis on fundamentals to help players become valuable team members.
About US Sports Camps
US Sports Camps (USSC), operator of the Nike Sports Camps, is headquartered in San Rafael, California. USSC has been in the business of offering sports camps for 40 years and is America's largest sports camp network. Their mission is to provide athletes with the tools to improve and to enjoy a sport for life.
Players, parents, coaches and others interested in the 2014 Nike Soccer Camps at University of Mississippi can visit us online at ussportscamps.com/soccer or call toll free 1-800-645-3226.