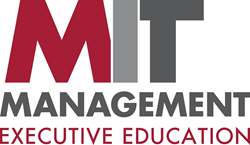 "For this new program, Frangos and Fernandez have combined their extensive experience and the results of rigorous research to lift the veil on the elusive process of gaining entry to the C-Suite for these principled, innovative leaders." -Peter Hirst, senior associate dean
CAMBRIDGE, Mass. (PRWEB) June 27, 2019
MIT Sloan Executive Education announced today a course debuting in fall 2019, Strategies for Career Development: Charting Your Path to the C-Suite, led by Cassandra Frangos, Ed.D., author of Crack the C-Suite Code: How Successful Leaders Make it to the Top, and Roberto Fernandez, MIT Sloan Professor of Organizational Studies. The two-day course takes place September 26 – 27.
Frangos and Fernandez will present findings from their latest research and lead discussions on the changing C-suite landscape, navigating bias and breaking through the glass ceiling, and the current trends in executive search.
"Every leader has their own personal strengths and unique path," said Frangos. "With our new MIT Sloan Executive Education course, we will help aspiring executives identify and harness their existing strengths and utilize them to reach new professional heights."
The course is designed to provide participants with a framework to chart their own path to the top. Topics covered include the core paths to the C-suite, the evolving role of a CEO, and patterns in recruiting and building successful and diverse leadership teams. Participants in this program will learn:

Strategies you can follow to reach the C-suite
When to follow—and when to disrupt—company culture
How the flattening of organizations opens new pathways to the top
Current trends in executive recruiting and what to do when you're contacted by a recruiter
Tips for presenting and marketing your personal brand internally and externally
What today's business landscape requires of senior leaders
What to do if your plan doesn't go as planned
"The mission of the MIT Sloan School is to develop principled, innovative leaders who improve the world," said senior associate dean of MIT Sloan Executive Education Peter Hirst. "We believe that such leaders can and must be distributed throughout any organization that wishes to survive and thrive in our increasingly complex, dynamic, and global business environment. For this new program, Frangos and Fernandez have combined their extensive experience and the results of rigorous research to lift the veil on the elusive process of gaining entry to the C-Suite for these principled, innovative leaders."
Those interested in signing up for this course may register for an account and apply online. Enrollment is open now for the September course. See a full list of courses.
About MIT Sloan Executive Education
MIT Sloan Executive Education's non-degree executive programs are led by senior MIT Sloan faculty and provide business professionals from around the world with a targeted and flexible means to advance their career development goals and position their organizations for future growth. The cutting-edge leadership training includes more than 50 short courses, executive certificates, online courses, custom programs for organizations, and a flagship program, the five-week Advanced Management Program.