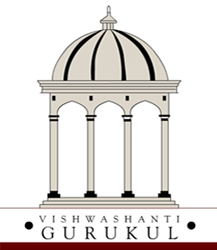 The emphasis of MIT's Vishwashanti Gurukul, an IB World School will be to make the students proud of their deep-rooted ethos, the ancient Indian culture and train them in the most modern methodology prescribed by the IB & CIE
Maharashtra, Pune (PRWEB) September 05, 2014
Dedicated to the goal of preparing wise and well-educated global citizens of the future, Vishwashanti Gurukul has been employing an advanced and value driven education system to now emerge as one of the best IB and Top International Schools in the country. Their instructional methods are to make optimum use of advanced technology and blend the same with the Indian culture and heritage to mold minds that succeed in the modern world while still rooted to their heritage.
The school has adopted an international curriculum, which opens the doors to all the world's renowned universities and institutes and have been sanctioned by IBO to provide BPYP, IGCSE, IBDP programme. Aside from this, they are IB World School affiliated and certified by University of Cambridge Intl. Exam (CIE) and also serve as registered Cambridge International Center offering check point / IGCSE / AS & A Level Programs. Vishwashanti Gurukul is also planning to get accreditations of the Council of International Schools (CIS) and the National Association of Independent School (NAIS).
The aim of Vishwashanti Gurukul is to ensure excellence beyond class rooms. Speaking about extracurricular activities that the school encourages for the same, a representative states, "all the students are divided into small Tutor groups led by the faculty Tutor who shoulders the responsibility of the personal development as well as the academic excellence of these students The students are trained in self-learning skills and self-study techniques there by promoting self-development. Yoga and meditation are practiced daily for relaxation, concentration and competence."
In addition to avant-garde educational methodologies, Vishwashanti Gurukul is also counted among the trusted Residential Schools in Pune, Maharashtra that offer sound infrastructural facilities and nurture and clean ambience for its residential students.
About Vishwashanti Gurukul
At "Vishwashanti Gurukul, an IB World School," the latest instructional methodology and a hi-tech education system with due emphasis on ancient Indian Heritage and Culture, enables students to be global citizens of tomorrow. For various sports activities like swimming, archery, etc. personalized professional coaching is also available on the campus. A regularly visiting campus dietician ensures that nutrition is retained while offering variety in the diet.
To know more, please visit: http://www.mitgurukul.com