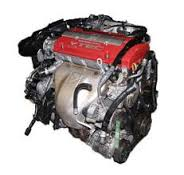 The 3000GT series is one of the performance brands that we are now supporting in the import inventory that is marketed in the U.S. for sale
Columbus, GA (PRWEB) March 05, 2014
The Mitsubishi series of automobiles are now supported by one engines company in North America providing used condition units to public. The Got Engines company is now including Mitsubishi 3000GT used engines in the 3.0 size for sale at http://www.gotengines.com/mitsubishi/mitsubishi-second-hand-engines.html.
The arrival of these motors is expected to create a better V6 inventory of Mitsubishi motors in the company inventory. The 3.0 series of engines is one of the performance types that are now available for North American sale with an introductory price point.
"The 3000GT series is one of the performance brands that we are now supporting in the import inventory that is marketed in the U.S. for sale," said one GotEngines.com company source.
The used motors that are now available through the Internet website at the Got Engines company are purchased through different distributors to achieve better quality ratios for buyers. These distributors have made it possible this year to underwrite better coverage plans for parts protection.
"The Mitsubishi motors and other important additions that we are marketing this year for sale include our enhanced warranty policy coverage," said the source.
The performance series of motors listed at the GotEngines.com website have been adjusted to reflect the price levels and stock status for all motors available for same day shipments. All research that is conducted to locate current price discounts and shipping information is now completed through the use of the automated inventory tool established this year.
This tool is combined with the use of the toll-free number at 1-866-320-1065 that exists for obtaining price or stock information offline.
About GotEngines.com
The GotEngines.com company is one of the national sources on the Internet to find engines for sale at low prices. This company has one of the largest databases of foreign and domestic engine brands searchable by the general public. The GotEngines.com company has installed several search platforms in 2014 that creates easier research solutions for engine buyers in North America. The company support options currently include Internet tools and phone system support to help distribute pricing information to interested auto parts buyers this year.