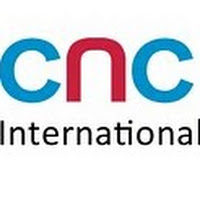 (PRWEB) August 22, 2014
CNC-Shopping.co.uk, European leader in the supply of CNC parts, is making a variety of CNC spare parts for machine tools immediately available at attractive prices.
On CNC-Shopping.co.uk, a wide range of brand new or refurbished Mitsubishi Electric batteries is made available online for the maintenance of CNC machine tools.
For the past twenty years, the Mitsubishi Electric brand has focused on and developed automated products linked to numerical control (CNC). The Japanese brand is globally recognised notably for the effective use of innovative technologies in the industry sector.
Remembering to replace the batteries of CNCs, servo drives, memory cards, means avoid any unexpected problems that may cause loss of data, money or time.
This is why CNC-Shopping.co.uk wanted to provide industry professionals with a variety of batteries from the renowned manufacturer Mitsubishi Electric, but also from the manufacturers Toshiba, Sanyo or Fuji Electric.
Among these Mitsubishi Electric, Toshiba, Sanyo and Fuji Electric batteries, CNC-Shopping offers its customers the following models:

In order to effectively meet the needs of its customers, CNC-Shopping ensures that all of its products are tested beforehand to guarantee the proper functioning of its products and offer its customers the highest possible quality.
The technical department is responsible for answering all technical questions about its products so that each customer is provided with the necessary support for preventive maintenance operations.
About CNC-Shopping
CNC-Shopping is specialised in the online sale of CNC spare parts for CNC and PLC machines-tools. On the website, a wide choice of CNC spare parts is offered from recognised manufacturers in the area of CNC machines-tools.
CNC-Shopping offers:

a variety of CNC parts for machines-tools,
real-time product availability,
an international express delivery service,
a good price/quality ratio on its CNC parts.
Discover all of the offers at CNC-Shopping by simply logging onto CNC-Shopping.co.uk in order to take full advantage of online offers and view new products for an optimal maintenance of CNC machines-tools.
CNC-Shopping Intl.
19 avenue Albert Thomas
93320 Les Pavillons-sous-Bois
France
Tel.: +33 (0) 1 48 50 92 99+33 (0) 1 48 50 92 99
Fax: +33 (0) 1 48 49 56 14
8:30am to 12:00pm and 2:00pm to 6:30pm
Order online 24 hours a day, 7 days a week