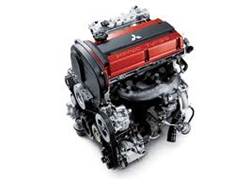 The arrival of the Mitsubishi motors in our inventory has helped to expand the amount of diesels that can be viewed or purchased entirely online from our company website
Salt Lake City, Utah (PRWEB) September 19, 2013
The Mitsubishi company is known globally for producing some of the most popular luxury and sports cars currently available. The http://www.gotdieselengines.com company is now offering Mitsubishi diesel engines online through a new sale program setup for consumers. The prices and inventory are a new concept for this company this year.
Diesel engine vehicles have gained popularity in North America primarily due to the rising fuel costs to maintain a gasoline engine. Both American and foreign automakers have contributed to the domestic diesel engine production.
The Mitsubishi engines that are marketed for a reduced price online are part of the series of motors that have been acquired by the Got Diesel Engines company this year.
"The arrival of the Mitsubishi motors in our inventory has helped to expand the amount of diesels that can be viewed or purchased entirely online from our company website," a source for the GotDieselEngines.com company confirmed.
Aside from the foreign brands that are now in stock, American automaker brands have increased in presence in the company warehouse. New arrangements with top companies distributing inside the U.S. have made it possible to carry other motor types that remain popular for replacement by auto owners in the secondary market.
"We've introduced Cummins, Perkins and other non-automaker engines this year as part of an expanded inventory undertaking to present more choices to buyers who are without a local source to find inventory and quote engine prices," the source added.
The intelligent system for searching the company database is now available online. The planning, programming and launch of this new system is expected to eliminate the current need for calling the company toll-free number to receive price quote information or other data. This system is currently in use and is capable of providing the new Mitsubishi announced pricing entirely online.
About GotDieselEngines.com
The GotDieselEngines.com company retails previously owned engines in diesel builds for a majority of automakers selling vehicles in North America. This company has a complete staff of diesel engine experts who currently acquire and list all engines for sale on the company website. The GotDieselEngines.com company makes frequent contributions to its inventory to change the current structure of engines provided and to eliminate engines that are not up to the current company standards of quality. Customer support specialists maintain a national telephone number and online contact system to provide the fastest customer service.