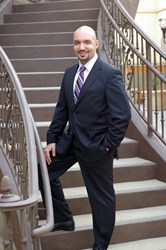 Patients have been very happy with these treatments - what used to take 2 or 3 separate sessions can now be accomplished in one 30-minute session.
Chino Hills, CA (PRWEB) January 30, 2014
Inland Empire Cosmetic Surgeon Dr. Babak Farzaneh has brought the MiXto CO2 Laser Treatment to his patients, delivering quicker results for skin treatments with less downtime and faster recovery than previous generations of laser treatment.
"I am very happy to be able to offer these treatments to patients here in the Inland Empire," says Dr. Farzaneh. "Patient feedback has been very positive, and we are excited with the results."
Comparing popular laser treatment options, Dr. Farzaneh notes that, with the MiXto laser, his office is seeing in one session "results that we wouldn't expect until at least 2 or 3 separate sessions with previous CO2 laser treatment options."
"The reason for this," he adds, "is in the way the energy is divided during treatment. It's done in such a way that tissue cools more efficiently, allowing deeper treatment in one session with less downtime and less pain."
Another advantage to this new laser treatment is that, although it is among the latest treatments available, the cost is actually lower than previous treatment options.
"In most cases, the MiXto Fractional CO2 Laser Skin Resurfacing System has a lower per-treatment cost; combine that with the fact that you may need only one treatment as opposed to 2 or 3."
Dr. Farzaneh continues, "When reviewing newer technology that's available for my patients, I only bring in proven and effective equipment. In the case of the MiXto device, I am able to offer a better price, faster recovery, quicker results and less discomfort. My patients find this very appealing, as do I."
About Dr. Farzaneh
Inland Empire Cosmetic Surgeon Dr. Farzaneh is a member of the American Academy of Cosmetic Surgery and The American Medical Association. Valuing the importance of continuous medical education as an integral component of quality health care, Dr. Farzaneh routinely attends medical conferences and courses to stay abreast of the global advances in cosmetic surgery. Dr. Farzaneh has a deep desire to help disadvantaged children, continues to support the amnesty international, big brother- big sister foundation and foster care organizations.
For more about Dr. Farzaneh, visit his website at http://www.farzanehcosmeticsurgery.com/ or call (909) 590-2299.