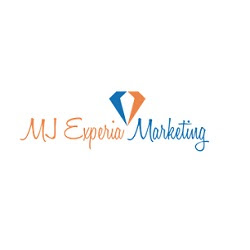 The website revamp will see MJ Experia Marketing focus on reflecting their personality in the images and content on the site
(PRWEB) February 13, 2017
MJ Experia Marketing has confirmed plans to update their online brand by giving their website a makeover to reflect their ever evolving company culture. The firm was inspired by a recent leadership meeting they attended which outlined the importance of having a strong connection with your online brand and being able to inject personality that potential candidates or consumers can identify with.
About MJ Experia Marketing: http://www.experiamarketing.co.uk/about/
MJ Experia Marketing is confident that reflecting their beliefs and purpose via their website will help them to attract the right sort of candidate to their business, helping them to attract and maintain top talent who identify with the firm's goals and company culture. As well as remaining current and present in people's minds.
Adapting to change is vital in all areas of business and MJ Experia Marketing feels that it is just as important to regularly adapt and change their brand's look to be fresh and exciting. However, the firm is determined to still keep their core values the same and hang on to recognisable branding qualities such as their logo.
The website revamp will see MJ Experia Marketing focus on reflecting their personality in the images and content on the site. The firm hopes that this will help candidates identify with them and be excited to work with the business. MJ Experia Marketing is also aiming to demonstrate to candidates what they can achieve in the sales and marketing world by sharing the uplifting story of Managing Director Matt Wassall and the accolades he has achieved in a sales and marketing environment.
MJ Experia Marketing holds true to some very important core values which include providing a high volume of customer acquisition but also an impeccable quality of results for their clients, ensuring that their marketing approach is personalised and that individual services are provided through their in-store event marketing campaigns. The firm is also passionate about delivering a unique learning opportunity to their candidates which will see them become successful industry professionals with the potential to pursue their own entrepreneurial ventures.
MJ Experia Marketing is an outsourced sales and marketing firm based in Birmingham. The firm specialises in a personalised form of event marketing which allows them to offer face-to-face marketing techniques which benefit both their clients and the consumer. This one-to-one interaction with consumers helps to drive long-lasting and personal business relationships between brand and consumer. In turn, this often leads to increased customer acquisition, brand awareness and brand loyalty for their clients.