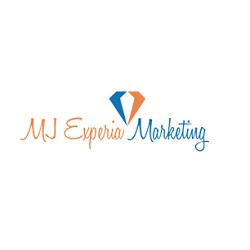 "With our new expansions we expect to see a rise in the talent we attract to our business, helping us to achieve even more positive results,"
(PRWEB) August 15, 2016
MJ Experia Marketing have recently recognised the outstanding achievements of 3 individuals within the firm and have revealed how they have given these highly enterprising characters the opportunity to take the lead in their latest expansion plans. This is a huge feat for the individuals as well as a massive opportunity for the firm who will be able to grow substantially with these expansions.
About MJ Experia Marketing: http://www.experiamarketing.co.uk/about/
"This will give our business the opportunity to spread our market reach into three new locations which will have a hugely positive impact on our growth," revealed MJ Experia Marketing's Managing Director, Matt Wassall.
This is great news for MJ Experia Marketing's clients who rely heavily on the firm to connect with a wide range of consumers, drumming up brand awareness and ultimately increasing customer acquisition and brand loyalty for their brands. The more consumers the firm are able to connect with the more high quality results they can deliver for their clients.
MJ Experia Marketing also state how expanding into new areas will give them the opportunity to attract new top talent to their firm. "With our new expansions we expect to see a rise in the talent we attract to our business, helping us to achieve even more positive results," revealed business owner Matt Wassall.
The firm have been celebrating these recent achievements with a number of appraisal meetings to congratulate the individuals on their success and demonstrate to others what can be achieved when someone's mind is set on a goal. As well as this there was a team BBQ hosted by Managing Director, Matt Wassall as a way for the firm to come together and properly celebrate the firm's growth.
MJ Experia Marketing is an outsourced sales and marketing firm based in Birmingham's city centre. The firm specialises in a unique form of marketing which allows them to produce highly personalised direct marketing campaigns and implement them directly to consumers on behalf of their clients' brands. MJ Experia Marketing connects with consumers on a face-to-face basis to encourage long-lasting and personal business relationships between brand and consumer. In turn, the firm state how this leads to increased customer acquisition, brand awareness and brand loyalty for their clients.