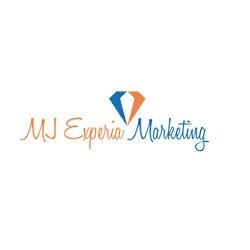 It is important to take regular time out to relax and recharge
Birmingham (PRWEB) October 19, 2016
Outsourced sales professionals, MJ Experia Marketing were invited to an exclusive R&R trip for sales and marketing leaders. The exclusive getaway saw MJ Experia, joined by several industry leaders, fly to Tenerife on October 13th for a relaxing R&R weekend.
About MJ Experia: http://www.experiamarketing.co.uk/about/
The trip's attendees were welcomed to the Gran Melia Palacio De Isora resort, a 5* luxury resort which has been named best Spanish hotel by leading travel agencies for the past few years. The resort offers a fine dining experience and luxury activities which MJ Experia Marketing took part in.
MJ Experia Marketing had the opportunity to take part in a number of activities, including a whale and dolphin watching catamaran on and a Jet Ski Safari. Additionally, CEO Matt Wassall, organised a boat hire where he took all the attendees from his own organisation on a day trip around the island.
The R&R trip was hugely important for MJ Experia Marketing who has experienced a very busy year. The trip allowed the firm to get in some much-needed relaxing time as well as connect with fellow industry leaders. The firm highlights how staying refreshed and taking regular breaks is vital for a business leader to never burn out. "When a business owner burns out they will not have the energy to continue and they may lose passion for their business as well as making some potential bad calls which could jeopardise the business," reveals Matt Wassall of MJ Experia Marketing. "This is why it is important to take regular time out to relax and recharge," offered the business owner.
MJ Experia Marketing also revealed how travel is a crucial element for business success. "It is vital to experience new cultures and master the skills that are needed for successful business trips," highlights Matt Wassall, "this includes time-keeping, organisation, language skills and connecting with those from different backgrounds."
Having returned from the exclusive R&R trip earlier this week, MJ Experia Marketing has revealed how they are feeling refreshed and motivated. The firm shares how this fresh feeling will help them to implement new strategies in the run up to Christmas and push harder to deliver more record-breaking results.
MJ Experia Marketing is an outsourced sales and marketing firm based in Birmingham. The firm works on behalf of their clients to deliver increased customer acquisition, brand awareness and brand loyalty. In order to achieve this, MJ Experia Marketing connects with ideal consumers on a face-to-face basis to drive long-lasting and personal business relationships. MJ Experia Marketing highlights how their personalised marketing services deliver continuously improving results as well as a high ROI.