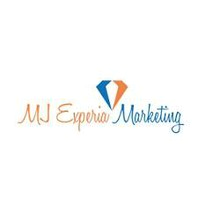 Matt Wassall decided to take two of his top performing sales reps with him for an all-expenses paid trip to the US
Birmingham, England (PRWEB) July 20, 2015
Managing Director of MJ Experia Marketing, Matt Wassall was invited as a VIP to the 2015 American Sales and Marketing Awards in Baltimore. The successful entrepreneur and small business owner was invited due to the exceptional performance of his firm over the year 2014 and because of the rapid growth rates that have been experienced at the firm. Matt Wassall decided to take two of his top performing sales reps with him for an all-expenses paid trip to the US to network and connect with other business owners across the pond. The firm spent a few days in New York before heading to Baltimore for the awards ceremony on Sunday 12th July.
About MJ Experia Marketing: http://www.experiamarketing.co.uk/about/
The event was held at the Hippodrome Theatre in Baltimore, which was first opened in 1914. In 2004 the theatre had a $64 million renovation and since then has been hosting numerous travelling Broadway shows plus other performing arts programs. The Hippodrome Baltimore has a seating capacity of 2,286. The event was a celebration of the achievements within the sales and marketing industry over the past year. There were a number of awards being given out at the event. Some of the most prestigious awards included:

Owner of the year
Rookie owner of the year (start up)
Top Sales Company
Top Performance
The firm believes in a healthy work life balance, which is why they have treated their top performers to this trip. MJ Experia Marketing knows that it is important to have a good work-life balance. When a person is developing a successful business, they will need to spend a lot of time at work, but MJ Experia Marketing still feel that life should not be compromised because of business success.
MJ Experia Marketing is an outsourced sales and marketing firm based in Birmingham. The firm specialises in a unique form of direct marketing where they are able to connect with consumers on behalf of their clients' brands. By developing personalised campaigns that accurately represent their clients, the firm can take these campaigns directly to consumers via face-to-face marketing techniques at specialised events. This helps to create long-lasting and personal relationships between brand and consumer and often leads to increased customer acquisition, brand awareness and brand loyalty for their clients.