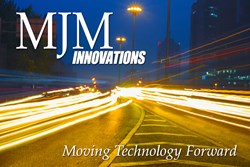 Our goal is to help transportation managers transform their operations to a more efficient, flexible and automated work environment.
Baltimore, Maryland (PRWEB) October 17, 2013
Since Paratransit programs receive money from a variety of social-service and quasi-government partnerships, the government budget issues could possibly impact these programs during a government budget crisis. More the reason for agencies across the country managing paratransit, senior and Medicaid trips to get together and discuss transportation programs for seniors and the disabled. On October 27-31 in Boston, MA, MJM Innovations will be exhibiting at the Taxicab, Limousine & Paratransit Association's (TLPA) 95th Annual Convention & Trade Show discussing their EZTransport®, TaxiCard® and DriverCard® solutions.
MJM Innovations will be positioned at Booth 206 ready to discuss their technology solutions and management experience that create comprehensive solutions that improve transportation programs for taxi fleets and managers of transportation programs. There are some specific solution advantages; for example, working with MJM's TaxiCard program to automate back office operations to realize efficiencies like paperless tracking of rider fares and going further with issuing debit cards to drivers to reimburse them for trips provided. Jeff Venick, President of MJM said, "We are talking about using prepaid cards for riders and debit cards to pay drivers. We are dedicated to implementing seamless and effective program management for what has traditionally been a cash and paper operation. Our goal is to help transportation managers transform their operations to a more efficient, flexible and automated work environment using our TaxiCard, EZTransport and DriverCard solutions. Combined, these electronic solutions improve the experience of the rider and driver using an ID and swipe card solution. Rider loyalty and driver satisfaction turns into a win-win."
MJM seeks to meet with taxi fleet organizations and managers of paratransit, senior and disabled transportation programs. Mr. Venick expresses support of the TLPA and attends the conference each year to encourage transportation groups to access program funds to be able to take advantage of advances in software management programs for the transportation industry with accessible taxi services. "I am happy to offer assistance and guide anyone interested in the process to better understand the outlets that provide incentives to use taxi and transportation services. Our staff will be available to explain the advantages of engaging in such programs."
About MJM Innovations: MJM Innovations, a management and technology company, specializes in the development of automated fare collection solutions and management services to transit agencies and aging services organizations. Founded in 1998 and headquartered in Baltimore, MJM Innovations utilizes a unique blend of management and technology expertise to advance fare collection systems for both small and large agencies that provide transportation services using vans, buses and taxis. MJM Innovations' suite of technology products are designed to streamline manual paper and cash-based systems as well as improve reporting and accounting capabilities. This in turn, reduces costs, improves efficiencies and increases customer satisfaction. For more information, please visit http://www.mjminnovations.com.