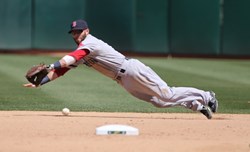 "The MLB playoffs are a special time for baseball fans," says owner, DJ Segal.
Boston, MA (PRWEB) September 24, 2013
As the 2013 regular season comes to a close, MLB fans from around the country are flocking to WorldSeriesLuxurySuites.com to make arrangements to see their favorite teams live from the best vantage points in the ball park for the MLB playoffs. WorldSeriesLuxurySuites.com has unprecedented access to exclusive luxury suite and premium seat packages which enables them to put their clients right in the middle of all the action.
WorldSeriesLuxurySuites can create custom packages to specifically meet the needs of their clients. From entertaining a corporate group at a Boston Red Sox game to having a family reunion at an Atlanta Braves game, WorldSeriesLuxurySuites.com's friendly and knowledgeable customer service specialists will take care of all the details.
Last season's World Series, featuring the Detroit Tigers and San Francisco Giants made for an epic Fall Classic. Through their long-standing relationships with MLB suite owners, WorldSeriesLuxurySuites.com was able to provide their clients with the best suites and seats in the stadium for the biggest games of the year.
As the elite MLB hospitality division of LuxuryVIPSuites.com with over 30 years of experience, WorldSeriesLuxurySuites.com has exclusive access to luxury boxes and great upper and lower level tickets which allowed them to grow into one of the most respected and reliable sources in this billion dollar industry.
MLB fans across the country are excited for the playoffs. The Los Angeles Dodgers are looking strong as they close in on locking up their division, while surprise teams such as the Pittsburgh Pirates and Oakland Athletics look to make an impact in the postseason. Meanwhile, those teams on the bubble for a wild card spot like the St. Louis Cardinals, Cincinnati Reds, Texas Rangers, Tampa Bay Rays, Baltimore Orioles, and New York Yankees are all struggling to extend their seasons with a playoff berth.
"The MLB playoffs are a special time for baseball fans," says owner, DJ Segal. "Our clients follow the sport all year and have so much emotionally invested in these teams. Our phones are ringing off the hook with requests from around the country!"
Purchasing direct from WorldSeriesLuxurySuites.com eliminates the stress and hassle of dealing with middlemen. When entertaining clients, friends, or family, one cannot afford to have any problems, so play it safe and buy direct from the source. Contact WorldSeriesLuxurySuites.com today for updated inventory and luxury suite configurations.