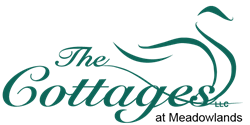 Oconto Falls, WI (PRWEB) December 16, 2014
The Cottages Investment Group LLC introduces The Cottages at MeadowLands Memory Care, open for business in Oconto Falls, Wisconsin. The Cottages Memory Care can admit anyone 55 and older with a need for assisted living, but the primary focus is on those with memory loss or dementia, whether it be from a stroke or a disease such as Alzheimer's.
The Cottages will also be able to assist families with short-term stay rehab for strengthening or continued therapy following a hospital or nursing home stay. In-house therapy and hospice services will be offered through local home health, therapy and hospice companies of the resident or families' choosing. All care and medication management is supervised and directed by licensed professionals.
The Cottages at MeadowLands broke ground on July 30, 2014, and is located next to The Cottages at MeadowLands Assisted Living at 751 East Highland Drive, Oconto Falls, WI 54154. The Cottages has another location in Shawano, Wisconsin called The Cottages on Golden Pond, which also offers memory care and was named Best of the Best by Wolf River Media in 2013.
The MeadowLands facility will create 15 to 20 new jobs for Oconto County's healthcare sector, and Katherine Graham, a workplace education specialist with the Alzheimer's Association Greater Wisconsin Chapter, will train the new employees in specialized dementia care. The Memory Care facility offers a higher staff to resident ratio than the Assisted Living apartment facility; the facility includes 16 private suites (with full bathrooms) and 24/7 personalized care by the staff in a secure setting. The Memory Care Program was developed with the direction of the educators from the Greater Green Bay Chapter of the Alzheimer's Association.
Cara Peterson is the General Manager of The Cottages Investment Group, and is overseeing the startup and ongoing operations of their four facilities: "The Cottages staff takes a great deal of pride in the exceptional care and reputation they have built for The Cottages locations. I am excited to bring this Memory Care living environment to Oconto County communities, and especially to The Cottages at MeadowLands. Dementia care requires a special type of caregiver and the best training available. Because we provide that, I believe The Cottages caregivers are confident, loving and professional in each situation they face. Our dedication is not only to the Resident, but to meet the needs of the whole family."
To celebrate the completion of the project, the grand opening ceremony will take place at the new Memory Care facility Friday, January 9, 2015 from 4 p.m. - 6 p.m. The event will feature many of the Green Bay area's most prominent figures, along with refreshments and entertainment by The Old County Road Show featuring Brad and Lona Ryzcek from 5 p.m. - 6 p.m.
For information on The Cottages Memory Care facility or to RSVP to the Grand Opening, contact Cara Peterson at 866-477-3838, visit http://www.thecottagescare.com, or visit on-site at The Cottages at MeadowLands facility 751 East Highland Drive, Oconto Falls, WI 54154. The building consists of 16 private suites with private full bathrooms. Units remain available and can be reserved by contacting Cara Peterson or Danielle Daebler at the phone number above or via email at carap(at)meadowlandsretire(dot)com