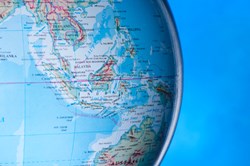 The Philippines proves to be a growing medical tourism destination with affordable procedures and relaxing recuperation locales.
(PRWEB) September 11, 2013
International medical tourism has a new hotspot, according to health and wellness travel portal MyMEDHoliday.com, which has added the Philippines to its list of top medical tourism destinations. "Medical tourism in the Philippines is consistently growing," said Jidapa Julakasilp, Co-founder and Managing Director of MyMEDHoliday.com. "It's not as readily recognized as a medical tourism destination like other long-established countries, such as Singapore, India or Thailand, but the Philippines has great potential."
One reason the Philippines has been recognized for medical tourism is the relatively low cost of medical treatment. In addition to affordable surgical procedures, medications as well as accommodation and transportation are inexpensive due to lower cost of living expenses when compared to other countries. The hub of Filipino medical tourism, the capital city Manila, has more than 2,000 hospitals and specialty clinics as well as many popular tourist destinations. "Several leading hospitals in the Philippines have an established international partnership with hospitals, such as New York Presbyterian Hospital and its medical schools at Columbia and Cornell Universities," said Julakasilp.
Staffed with highly-qualified medical personnel, medical facilities in the Philippines provide patients with courteous, English-speaking staffs who have been trained internationally. In many cases, employees spend two months a year working in the United States for advanced studies. With immediate treatment and no insurance hassles, the Philippines provide a tension-free atmosphere for patients during their treatment. Once patients move on to the healing phase of treatment, they have the option to recuperate on any island in the country where they receive skilled after-care services. Relaxation and natural health centers offer spa packages that include detoxification and organic foods, meditation and massage.
Travel to the Philippines is easy from most major international airports, and English is spoken by 90 percent of the population. United States and Canadian visitors also enjoy a 30-day stay without a visa and can apply for a visa if a longer stay is necessary. More information about medical tourism in the Philippines can be found at MyMEDHoliday.com.
In addition to the Philippines, MyMEDHoliday.com extensively details several other medical tourism destination hubs in Asia, including Thailand, Singapore, South Korea, India, Malaysia, China, and Taiwan, helping tourists find the best and affordable healthcare providers for their needs. Its advanced search tool eases patients to locate hospitals and clinics based on specific criteria like international accreditation or language support. The site also offers 'send inquiry' and 'get a quote' features which gives patients access to contact single or multiple providers directly at one click.
About MyMEDHoliday.com:
MyMEDHoliday.com is a comprehensive Medical Tourism portal and ratings site with offices in San Francisco, Calif., and Bangkok, Thailand. It provides direct access to detailed information about top medical and healthcare facilities around the world, giving patients the tools to locate, compare, and contact medical travel or medical tourism providers quickly and conveniently. The management team at MyMEDHoliday.com has more than 15 years of experience with online travel and internet marketing and has implemented a wide range of successful websites and e-marketing campaigns. Their aim is to work on behalf of patients and give them the information needed to make the right choices while helping them find a safe, effective, and cost-saving alternative for their health and medical needs. To learn more visit http://www.MyMEDHoliday.com