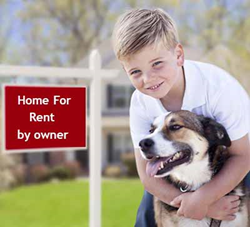 "It's also a good time for investors to transition to purchasing rental homes rather than flips. As families relocate here, we will need the inventory of rental homes." - investorsbeat.com
Twin Cities, Minnesota (PRWEB) March 10, 2014
The University of St. Thomas Real Estate Matters March 7th post titled MN Court of Appeals Upholds Winona's "30% Limit" on Rental Licenses addresses the public's interest in rental housing. With more Twin Cities investment buyers seeking to get in on the opportunity for rental income, the limits and saturation points of rental homes in a residential neighborhood are becoming clearer and will help buyers make better decisions.
"Whether you are paying cash or financing the purchase of a rental home, the Twin Cities is a great investment market. After expenses such as property taxes, insurance and estimated maintenance repairs, some landlords are gaining $600 or more per month in cash flow," says Jenna Thuening, owner of Home Destination. Opportunities are available in multiple residential communities across the metro, however, do your homework before becoming a homeowner with the intent of being a landlord."
The Minnesota Court of Appeals recently upheld a City of Winona ordinance limiting rental licenses. The ordinance caps the number of properties eligible for rental certification to 30% of the properties within one residential block. Licenses for a rental property are granted on a first-come first-served basis. Winona's ordinance was established in 2005 after a task force found that rental homes made up about 39 percent of total housing units and determined that the rental properties were having a "negative impact on the quality and liveability" of the area.
The ruling has raised concern by some Twin Cites homeowners as to placing a limitation on their ability to rent their houses. The court determined that the rule did not constitute unconstitutional conduct, and says the rule met the rational-basis standard because it "provid[ed] a reasonable means to a permissible objective." In the end, the court found that the 30% rule to limit the saturation of rental housing was rational, and did "not delegate legislative power to other property owners," it affirmed the district court's award of summary judgment to the City of Winona.
Many are surprised that the Minnesota judges rejected the homeowners' intent to rent safe housing to safe renters. The League of Minnesota Cities said that the Appeals Court's decision will have a significant, statewide impact on Minnesota cities including the metro. "We in no way diminish the impact of the 30 percent rule on the appellants' ability to use their properties as they would like. We easily conclude that the public has a sufficient interest in rental housing to justify a municipality's use of police power as a means of regulating such housing," stated Judge Michelle Larkin.
The year 2014 may go down in the record books as a good year for owners of residential income properties, believes Thuening. "The '30 percent rule', meant to ensure parking allowances work for area neighbors and protect neighborhoods with a balance of owner occupied homes per rental units, can serve to keep a healthy balance in housing."
The City of Minneapolis requires that all rental property in the City be licensed, however, it has no similar rental ban law. The appeal has statewide implications. Mankato, Northfield and, more recently, West Saint Paul now forbid many people from renting their homes; however cities in other counties that make up the Twin Cities housing market may soon follow.
The rental ban exacted a heavy financial toll upon Ethan Dean, Holly Richard and Ted and Lauren Dzierzbicki, Winona homeowners who were denied a license to rent. According to the Institute for Justice (IJ), Dean lost his house to the bank because the rental ban made it impossible to sell. "In areas with few renters, some get new licenses. In areas with more renters, no one gets a new license," stated the IJ, in a web release Minnesota Trial Court Slams Door on Property Rights as the events unfolded. which serves as caution to Twin Cities investment buyers to do their homework well before buying.
Contact Home Destination at 612-396-7832 if you are considering buying Twin Cities homes to gain rental income and want to know more about trends in the Twin Cities rental housing market.