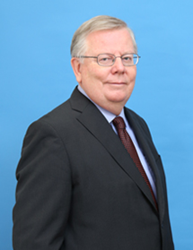 There has never been a better time to launch new business operations in Mongolia
Ulaanbaatar, Mongolia (PRWEB) March 03, 2015
Mongolia Holdings, Inc. (OTCQB: "MNHD") is pleased to announce the appointment of Allen Andersen to its Board of Directors. Allen brings over 35 years of experience residing and conducting business in Asia to the Board. He has a track record that includes a background in every APAC nation, with a focus on China, Hong Kong, Taiwan and Mongolia, having lived in Ulaanbaatar from 2007 to 2010. Since 2013, Allen has served as Managing Director and Founding Partner of Peace Field Limited, a financial, strategic and operational advisory group in Hong Kong.
As a former Managing Director with Sun Hung Kai Properties Direct Investments Ltd. and with PAMA Group, Allen is deeply experienced with the private equity world in Asia. Most recently, he served as Managing Director of the Hong Kong office of Portfolio Advisors, a prominent private equity fund of funds manager and financial advisory firm. Allen has served as a board member of a number of private and public companies in the US (NYSE and NASDAQ), Hong Kong, China, Thailand, Singapore, and Korea. Allen began his career with six years at General Mills and twelve years with Continental Grain Company, including managing their Asian industrial businesses. He has served as a manager, director, and / or investor in over thirty companies across many industries in China since 1981. Allen has a bachelor's degree with majors in Accounting and Chinese from Brigham Young University and an MBA from the Harvard Business School. Allen is a fluent Mandarin speaker and resides in Hong Kong.
In reference to Allen Andersen, Company CEO, Gary Kucher said: "He is among the most dedicated and conscientious professionals I've had the privilege of working with during my career. We are honored to have Allen join the Mongolia Holding's team at this exciting moment for our Company and the Mongolia economy. Allen and his Hong Kong-based team at Peace Field posses a deep understanding of markets and market timing in Asia."
Allen Andersen stated: "In frontier and emerging markets, it's important to remain focused on people, processes and products. Management at Mongolia Holdings has clearly demonstrated their ability to consistently succeed in identifying and securing the best of each." He further added: "It's an honor to join the exemplary team assembled here for this unique opportunity. Future economists could look back at 2015 as the single best moment to have entered the Mongolia market. This seems especially true now for any industry not directly exposed to mining risk or commodity prices."
About the Company:
Mongolia Holdings, Inc., through its wholly-owned subsidiary Mongolia Equipment Rental Corporation, is the Hertz Equipment Rental franchisee for Mongolia. This exclusive franchise allows the Company to operate a business of renting, selling, and maintaining equipment for use in construction, mining, materials-handling, commercial, and industrial activities in Mongolia under the unique plan and system of Hertz Equipment Rental Corporation and Hertz Equipment Rental System. In 2014, the Company formed two wholly-owned operating subsidiaries in Mongolia called HERC, LLC and Equipment Rental, LLC. When qualifications are met, Mongolia Holdings intends to apply for an up-listing to the NYSE Markets, Nasdaq, or another US national securities exchange. While the Company is confident in its plans, it can offer no assurances that it will be successful in listing on an exchange of its choice.
About Mongolia:
Mongolia has recently been one of the fastest growing economies in the world, led by the extraction of vast deposits of coal, copper, gold, uranium, iron ore and other commodities. Its proximity to four of the largest economies in the world -- China, Russia, Japan, and South Korea -- creates trade and cross-border investment opportunities that are distinct from those available to competing resource-rich countries. Management believes that these natural advantages, along with recent pro-business changes in foreign investment rules, securities laws, and mining regulations, have the nation poised for sustained growth of construction, infrastructure development and industrialization. Mongolia is an independent democracy of approximately three million people dedicated to becoming the economic and transportation corridor of Eurasia.
For more information, please visit http://MNHD.mn.
Forward Looking Statement:
This press release contains forward-looking statements within the meaning of Section 27A of the Securities Act of 1933, as amended and Section 21E of the Securities Exchange Act of 1934, as amended. All statements other than statements of historical facts included in this press release are forward-looking statements. Without limiting the foregoing, the words "believe," "anticipate," "plan," "expect," "seek," "potential," "estimate," and similar expressions are intended to identify forward-looking statements. These statements relate to future events, including the Company's expectations regarding Mongolia's economy, development, and potential growth, and the Company's and its subsidiaries' business and operations in Mongolia or to the Company's or its subsidiaries' future financial performance, and involve known and unknown risks, uncertainties, and other factors that may cause our actual results, levels of activity, performance or achievements to be materially different from any future results, levels of activity, performance or achievements expressed or implied by these forward-looking statements. Investors should not place any undue reliance on forward-looking statements since they involve known and unknown uncertainties and other factors which are, in some cases, beyond the Company's control which could, and likely will, materially affect actual results, levels of activity, performance or achievements.
Any forward-looking statement reflects the Company's current views with respect to future events and is subject to these and other risks, uncertainties, and assumptions relating to operations, results of operations, growth strategy, and liquidity. Such risks, uncertainties, and other factors which could impact the Company and its subsidiaries and the forward-looking statements contained herein are included in the Company's filings with the Securities and Exchange Commission. The Company assumes no obligation to publicly update or revise these forward-looking statements for any reason, or to update the reasons actual results could differ materially from those anticipated in these forward-looking statements, even if new information becomes available in the future.