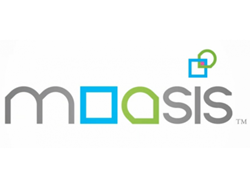 'We were so impressed with Moasis' patented technology that we made an investment in the company,' said Mark Ryan, CEO of Snakk Media.
San Francisco, CA (PRWEB) June 03, 2014
Moasis Global, creators of the Intelligent Location Engine marketing platform, today announced a partnership with Snakk Media Ltd (NZAX: SNK), one of the fastest growing mobile advertising technology companies in Australia and New Zealand. Snakk has also made an investment in Moasis in support of the company's continued interest in innovative location-based mobile marketing technology.
According to Frost and Sullivan, Australia's mobile advertising industry is expected to reach $682 million by 2018. These findings demonstrate the opportunity and growth in the mobile advertising segment for the region and an opportunity for Moasis to expand its presence in a new market through trusted and recognized industry experts at Snakk Media.
Snakk Media will soon introduce Moasis' Geo-Grid™ mobile targeting technology suite to resellers, agencies, brands and merchants in Australia and New Zealand. Moasis' location-based marketing platforms help marketers optimize mobile campaigns by targeting consumers with precision and at the right place and time.
"This agreement is another step in our growth strategy and commitment to deliver the best mobile advertising technologies available internationally," said Mark Ryan, Group CEO of Snakk Media. "What truly differentiates Moasis from others is the fact that they've built their grid technology from the ground up in a way that empowers marketers to target consumers with a level of precision not found in other location-based mobile advertising solutions. We were so impressed with Moasis' patented technology that we made an investment in the company. This is a significant strategic partnership for Snakk Media."
Recently named the 62nd fastest-growing business in the Deloitte Asia Pacific Technology Fast 500, Snakk Media's strategic investment and partnership with Moasis demonstrates the company's commitment to expand its footprint and market share in Australia, New Zealand and into Asia.
Snakk Media will promote the entire mobile advertising suite that offers marketers of all sizes the most intelligent location discovery and delivery platform for activating mobile campaigns through the following offerings:

Agency & Brand Solution: precision targeting with the ability to deliver, analyze and optimize locations-based marketing campaigns.
Merchant/Small Business Solution: mFlyer™ gives small businesses the tools to deliver relevant local promotions directly to customers' mobile devices and get into the mobile ecosystem.
Reseller/Publisher Solution: a co-branded white label solution that simplifies local distribution, ad inventory and site monetization.
"Mobile presents a huge opportunity for businesses to connect, engage and market directly with consumers while they are looking at their mobile device. Snakk Media knows this and has proven its leadership in providing the absolute best smart screen media solutions so that brands can reach the right consumers at the right time, and they are doing this in Australia and New Zealand, " said Ryan Golden, CEO of Moasis Global. "Snakk Media has earned their reputation as a leader in mobile media and we're excited to work together and introduce Moasis to the Oceania territories."
About Moasis Global
Moasis is a global leader in location targeting technology that gives merchants, agencies and publishers the power to transform their mobile marketing to mobile screens including cell, tablet, and digital out of home experiences. The Moasis platform uses a patented Geo-Grid™ technology to identify and target the right people at the right place at the right time through a unique cell-based approach. With Moasis, marketers can focus on the precise cells that are driving conversions and eliminate 80% of the wasted impressions found with the hit and miss approach of traditional geo-fence solutions. The platform is helping marketers of all sizes through proprietary optimization to improve click-through rates and increase post-click conversions at 5x-10x the industry norms. Moasis has partnered with the world's largest data providers to deliver the most comprehensive geo-persona information available in a real-time location-marketing platform. To learn more, please visit http://www.moasisglobal.com, follow us on Twitter @moasisglobal.
About Snakk Media Limited
NZAX-listed Snakk Media helps brands find and reach consumers using apps, games and social media on their smartphones, tablets and other smart screens. The company generates revenue every time it successfully targets and delivers an ad across its networks of mobile websites, apps and games. The ads are targeted to ensure the right audiences see them at the right time and place.
Snakk is one of the first publicly listed companies in the world that has met the rigorous social and environmental performance standards required to become a certified B Corporation. To learn more, please visit http://www.snk.co.nz, follow us on Twitter @snakkir.