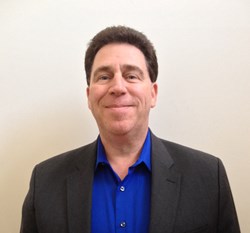 "Location-based technology represents a disruptive change for marketers large and small and brings with it a significant market opportunity," said Ryan Golden, CEO for Moasis Global.
San Francisco, CA (PRWEB) October 18, 2013
Moasis Global, creators of the Intelligent Location Engine marketing platform, today announced the expansion of its team with the addition of Ken Stempler as Chief Revenue Officer. Stempler will create and implement business strategies to support Moasis' revenue and its growth goals in the location technology space.
"We are extremely excited to welcome Ken to our team, and the timing could not be more perfect," said Ryan Golden, president and CEO for Moasis Global. "Location-based technology represents a disruptive change for marketers large and small and brings with it a significant market opportunity. We are confident that Moasis will soon stand out as a leader in the location space and with the addition of Ken Stempler to our team, we are ready to expand our reach and tell our story to a wider audience."
Moasis helps connect national and local brands with consumers across mobile devices in a way that is relevant by topic and location. Using the company's unique Geo-Grid technology, marketers and anyone wishing to push a message to a local audience can do so using a self-service platform to promote messages with the right audience at the right time.
Stempler joins Moasis during an exciting phase of growth and development as the company continues to expand its location-based offerings beyond large brand and agency offerings to include specific location-powered mobile marketing technologies for small and medium sized business. In addition to the hire of Ken Stempler, Moasis has expanded its sales division with three new hires.
"I am honored to be joining the Moasis Global team," said Ken Stempler. "Demand for location-based technologies continues to grow and our platform is ideally suited to serve not just marketers but also Government, first responders and many other institutions and organizations where relevant and direct-to-consumer messages are necessary. Leveraging Moasis' very unique geo-grid technology. I look forward to developing partnerships that help our clients achieve success in the mobile space."
Ken brings more than 25 years of sales and marketing management experience, 15+ of which are in the advertising and mobile space to Moasis. Most recently, Stempler held senior roles at Telenav Inc. (ThinkNear by Telenav) a global company specializing in location-based advertising solutions and Mobile Posse, where he was instrumental in leading the charge and helping put their respective advertising sales divisions on the map.
About Moasis Global
San Francisco-based Moasis unifies the intersection of location data and instant, multi-screen, local delivery anywhere, all within its Intelligent Location Engine™ for marketers and advertisers of all sizes. Moasis takes the work out of reaching local customers on mobile phones, tablets and more utilizing its propriety geo-grid™ logic. The Moasis team combines deep knowledge in both the practices of marketing and the technologies disrupting today's information ecosystem to help its customers weather the ongoing changes in digital media and local marketing. Visit us on the web at http://www.moasisglobal.com.