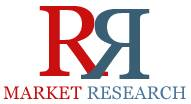 N.A. is expected to be the biggest market, whereas Europe and APAC are expected to experience increased market traction to 2019.
(PRWEB) November 30, 2014
Global Mobile Data Protection Market to grow from $1.29 billion in 2014 to $3.54 billion by 2019, at a CAGR of 22.4%. North America is expected to be the largest market in terms of market size whereas APAC and Europe to experience increased market traction to 2019. The Mobile Data Protection (MDP) market is fast gaining traction primarily due to the advent and acceptance of the Bring Your Own Device (BYOD) trend, the rising demand among businesses for enhancing productivity through secure data transfer across mobile devices. In addition, the growing security concerns involved in organizational content access and travel across mobile devices further demands data protection solutions.
Today, enterprises are promptly adopting data security solutions to support flexible working among employees in a secure manner as it provides the workforce with flexibility in working, and thus enhances the efficiency of the organizations. Further, the rising intensity and volume of cyber-attacks along with the growing propensity of mobile devices theft and loss is further enabling the adoption of mobile data protection solutions for facilitating secure data transfer across mobile devices and abstaining cyber-attacks. Further, the adoption of MDP is encouraged due to the surfacing of mandate standards related to data security that needs to be adhered to, across various industry verticals such as HIPPA for health care and PCI DSS for BFSI as these solutions comply with certain specific regulations and facilitate secure data access and transfer across mobile devices. Hence, the surfacing of these solutions further adds to the demand of MDP across the globe. Complete automotive battery market report is available at http://www.rnrmarketresearch.com/mobile-data-protection-market-by-solutions-mobile-data-protection-data-loss-prevention-mobile-device-management-by-services-implementation-training-support-consulting-managed-services-gl-market-report.html .
Though the provisions of MDP have leveraged both the user segments of enterprises and SMBs, there are certain apprehensions restraining the growth in the mobile data protection market. For instance, lack of awareness about the benefits attached with the adoption of MDP across organizations, and the need to further impart knowledge to the employees inhibits its adoption. In addition, the presence of diverse platform devices adds to the problem of functional interoperability between data protection solutions. Considering this, the report further helps to identify the latest patterns and trends intensifying the progression in the MDP market across all regions.
Companies profiled in mobile data protection market report are Microsoft Corporation, CISCO Systems, Inc., Intel Corporation, Sophos, Check Point Software Technologies, Dell, Inc., Trend Micro, Inc., Symantec Corporation, EMC Corporation, and Hewlett-Packard (HP). Order a copy of this research at http://www.rnrmarketresearch.com/contacts/purchase?rname=244023 .
The mobile data protection market report will help the market leaders/new entrants in this market in the following ways:

This report segments the MDP market into solutions and services covering this market comprehensively. The report provides the closest approximations of the revenue numbers for the overall market and its sub-segments. The market numbers are further split across deployment type, user type, and industry vertical across all the major regions.
This report will help the organizations to better understand the competitors and gain more insights to better position one's business. There is a separate section on competitive landscape, including end user analysis, mergers and acquisitions, and venture capital funding. Besides this, there are company profiles of ten major players in this market. In this section, market internals are provided that can help place one's company ahead of the competitors.
The report helps the organizations to understand the pulse of the market. It provides information on key market drivers, restraints, and opportunities.
Priced at US$ 4650 for single user PDF, discount on this research report can be requested at http://www.rnrmarketresearch.com/contacts/discount?rname=244023 .
About Us:
RnR Market Research library offers syndicated reports by market research publishers from across the globe. We help you find the most relevant business intelligence from ready-to-buy syndicated market research studies. Not limited to industry reports covering telecommunication, healthcare, pharmaceutical, financial services, energy, technology, real estate, logistics, F&B , media and more, RnR Market Research also offers company data, country profiles, trends, information and analysis on the sector of your interest. (http://www.rnrmarketresearch.com/category ).