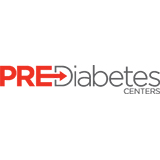 Houston, TX (PRWEB) January 29, 2015
PreDiabetes Centers, a national provider of prediabetes testing and treatment, is expanding the reach of its mobile diabetes blood screening program in Austin and introducing the program in Houston, where the Company has two rapidly growing treatment centers.
Austin- and Houston-area employers can host a PreDiabetes Centers Diabetes Prevention presentation and mobile diabetes blood screening at no cost to the employer or employees. Prior to a screening, PreDiabetes Centers Medical Director Alan Hopkins, MD–or another member of the clinical staff–visits a workplace and gives employees a short presentation on healthy living, including tips for avoiding the development of diabetes, accompanied by a complimentary healthy lunch or snack for all attendees.
Employees who are interested in learning whether they have prediabetes or diabetes can sign up for complimentary biomarker blood screening that is scheduled shortly after a Diabetes Prevention presentation.
PreDiabetes Centers' cutting-edge diabetes blood screening measures several biomarkers–or chemicals and proteins in the blood–that can indicate a prediabetic or diabetic state. The fasting test examines blood glucose, hemoglobin A1c, C-reactive protein, insulin, thyroid hormones, testosterone, vitamin B12, and lipid levels.
For employees who have prediabetes or early-stage diabetes, PreDiabetes Centers offers customized treatment plans that can stop the onset of diabetes. The 12-month treatment program uses traditional medicine, health coaching, nutritional supplementation, an advanced dietary plan, guided fitness, sleep and stress therapies, and more.
Employers who are interested in complementing their wellness program with a Diabetes Prevention presentation and mobile blood screening can email nmcewen(at)prediabetescenters(dot)com.