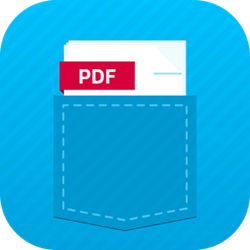 Rochester, NH (PRWEB) April 21, 2015
Snappii, a leader in mobile apps for business and the creator of codeless app development platform, today announced the first of its kind solution in the industry for organizations that want to utilize Mobile Forms and reduce or replace reliance on paper forms. Snappii's revolutionary solution removes all the barriers for organizations to replace paper forms with mobile apps: cost, time and work required is no longer an objection to move to Mobile Forms.
While many organizations want to reduce reliance on paper forms, because they are expensive to print, error prone due to eligible handwriting, often get lost, and require retyping into computer systems, physical storage and so on, still many organizations were not able to replace paper forms because the cost of recreating forms to electronic forms and the time required was just too much for most organizations. Even small organizations use hundreds of paper forms.
Snappii today has released a new revolutionary technology which removes all the barriers to switching to Mobile Forms. It is instant and requires no effort. By simply loading exiting PDF forms which businesses already use into any app provided by Snappii, apps users can begin immediately using these existing forms on any mobile device.
There are no new forms to build or recreate. Simply pick a form, load it, and start using it. IT does not get any easier or more affordable. The trial is free and the purchase cost is only $15 per user per month enabling even a small company to use Mobile Forms.
Once forms are uploaded they can be instantly:

Used to enter information
Filled out and shared with co-workers via email or cloud drives
Stored locally on device or on cloud drives such as Dropbox, Box, Goggle Drive and MS OneDrive;
Printed
What's more is that users can add additional capabilities (fields) to forms they have imported. The additional capabilities include:

Signature capture fields
Photo capture fields
Date and time stamp fields
Additional fields to capture text and numbers
Show GPS location on the map
Add bar code QR code scanners
Add radio buttons, multiple choice buttons, checkboxes
"Every business has forms. By loading existing forms into mobile apps, we have enabled any organization to go mobile and instantly use their mobile devices" said Alex Bakman, Snappii President and CEO, - Now paper forms can be replaced with mobile apps for as low as $15 per user per month."
Use Case. Fire inspector needs to check a fire extinguisher. The inspector opens the Fire Inspection app created by Snappii, clicks "Upload Form" button and loads a fire extinguisher inspection form that is used in the office. The form opens on the inspector's device, and the inspector can easily fill out the data on inspection. The inspector can not only fill out the necessary details, but also add such data as location, date, signature, text, radio buttons and more.
Snappii also announces its new My PDF Form Manager mobile app. This app is designed for individuals and enables them to upload any PDF file into the app, fill it out and share in multiple ways.
"My PDF Form Manager" app will increase business productivity as it makes it possible to turn any PDF into an app, capture information needed and share created reports with others.
Now app users can utilize their own forms inside any of Snappii apps.
Snappii offers mobile business apps for such industries as:

Construction
Inspection
General Business
Heavy Equipment
Mobile forms
Oil & Gas
Inventory
Field Service
Transportation & Logistics
HealthCare
Public Safety
Utilities
Sales and Marketing
Warehouse Management
HR
Productivity
Conference
Hospitality
Insurance
Airline and Airports
Real Estate
Education
Pharma-Bio
Consumer
Government
Manufacturing
Rental business management
Retail
Snappii already has 80+ live business apps in 30 industries available for download for free on Apple and Google Play stores and this number keeps growing.
All are welcome to try Snappii at no cost at http://www.Snappii.com.
About Snappii:
Snappii is a unique mobile solution for businesses that offers both: a platform to create mobile business apps without programming in days, not months, and a wide selection of ready-made industry specific and general apps that can be downloaded from Apple and Google Play store at no cost. Over 20, 000 apps have already been built on Snappii, with customers range from the largest companies to medium and small organizations. Learn more at http://www.Snappii.com.