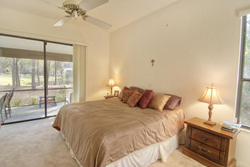 Investing in the right way can build more wealth and our company is focused on returning 12% or more ROI to investing clients in 2015
Columbus, OH (PRWEB) December 30, 2014
Mobiles homes have been one way used by investors in the U.S. to build more personal income for the past two decades. The JWB Group is now providing mobile home investing alternatives to men and women who access the new guide for download at http://jwbrealestatecapital.com.
The manufactured homes industry remains strong in many parts of the country although some investors are now branching out into other areas of the real estate market. The solutions that have been put into place at the JWB company this year include overviews of how to buy affordable houses for immediate use as rentals.
"Investing in the right way can build more wealth and our company is focused on returning 12% or more ROI to investing clients in 2015," said one JWB Real Estate Capital source.
The immediate investment programs that are offered to investors on a national scale at the JWB company include turnkey rental properties. While these properties are in new condition or are renovated homes, every home that is available as an investment includes a long-term tenant contract.
"We're now using a different model to create passive income for investment clients and our program provides monthly earnings," said the source.
The JWB Group is focusing on creating more video content to help investors follow the new programs that are available. Company created videos that are available to stream for free online are now included in blog posts and special interest articles that appear inside the portal at http://www.jwbrealestatecapital.com/blog.
About JWBRealEstateCapital.com
The JWBRealEstateCapital.com company offers alternative investments in the real estate industry to American and foreign investors. The company has added more packages for adults who are investing in the housing market this year. The JWBRealEstateCapital.com company has taken steps to improve the ROI earned annually for its clients by building new homes and making upgrades and renovations to its properties.