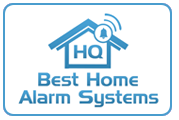 The latest information in home security and home safety.
San Francisco, CA (PRWEB) August 09, 2013
BestHomeAlarmSystemsReviews.com has helped many consumers compare the leading home security system companies and the services they offer. Their annual independent reviews assess dozens of home security companies. BestHomeAlarmSystemsReviews.com recently released a tips sheet on buying a home security system with mobile features.
To see the results of the 2013 home security company reviews and view the comparisons of the top rated providers, please visit the reviews site online at:
http://www.BestHomeAlarmSystemsReviews.com
Mike Bristow, the senior editor for BestHomeAlarmSystemsReviews.com stated, "Mobile features are becoming more important to consumers when shopping for a home security system. Rewind the clock to 10 years ago and home security systems were simple devices that required a home to be wired for the various home security sensors and control panel. Now home security system are 100% wireless and some even with cellular monitoring services. The technology is now smarter and has the ability to be controlled from an iPhone or Android device."
The main mobile features a home security system shopper should consider are:
1. Access: Make sure that the home security provider has an app that can be downloaded to either an iPhone, iPad or Android device. All of the top ranked providers on BestHomeAlarmSystemsReviews.com provide access from all the popular devices.
2. Remote Control: A consumer should have the ability to remotely arm and disarm their home security system from their phone. Ask a representative if this feature is supported when shopping for a home security system.
3. Surveillance: One of the best mobile features is the ability to stream video from a home security camera directly to a smartphone or mobile device. Surveillance is typically an upgrade to a basic home security system but consumers should ensure that feature is available should the need for surveillance arise.
http://www.besthomealarmsystemsreviews.com/home-security-systems-reviews/
More About BestHomeAlarmSystemsReviews.com
BestHomeAlarmSystemsReviews.com is devoted to providing detailed reviews on the most current home security systems and providers available in the market today. In addition to individual home security company assessments, the company publishes an annual report on ratings, which include leading overall alarm system providers, top wireless alarm system, leading cellular alarm system, and best DIY alarm system. Home security shoppers will find a wealth of home security and home safety tips and articles on the BestHomeAlarmSystemsReviews.com home security blog.