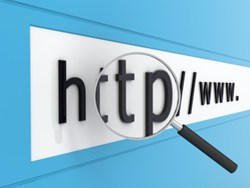 A great opportunity to own a domain name that describes what your business does.
(PRWEB UK) 1 March 2014
Last week saw the Mobile World Congress take place in Barcelona with lots of new products, services and mobile innovations. Meanwhile, back in the UK, MyDomainName.co.uk, provider of pre-owned generic domain names, announced the availability of some rare Mobile and Technology domain names, with the majority of domain names being first registered some 15 years ago back in 1999.
"Today all the talk is about how mobile and the internet have changed everything, from smart fridges to smart toothbrushes, said spokesman, Mike Taylor
"It is difficult to be believe that not many businesses had a website back in 1999 and mobile technology was very much in its infancy (WAP anyone?) Likewise in 1999 it was difficult to imagine doing any shopping or banking on a mobile phone. However, if you look at mobile penetration today over six billion people in the world have mobile handsets and banking and shopping has become second nature!"
The domain names made available are as follows:
+ MOBILE +
DesignerPhones.com
FreeMobilePhone.com
Internet-Phone.co.uk
LuxuryPhones.com
MobileBets.com
MobileBets.co.uk
MobileComputer.co.uk
MobileDevices.co.uk
MobileNetworks.co.uk
MobileShopper.co.uk
MobileShopping.co.uk
NetworkOperators.co.uk
+ BANKING +
CellPhoneBanking.com
TelephoneBanking.co.uk
TelevisionBanking.co.uk
WirelessBanking.co.uk
+ INTERNET +
BroadbandNetworks.co.uk
InternetProtocol.co.uk
MobileInternet.co.uk
+ ON DEMAND +
AudioOnDemand.co.uk
NewsOnDemand.co.uk
RadioOnDemand.co.uk
TVOnDemand.co.uk
VideosOnDemand.co.uk
These generic domain names can be particularly valuable as they can help potential customers find you more easily and increase sales at the same time. Generic domain names can give you a marketing advantage as they are easy to remember and can take traffic away for your competitors.
All parties interested in owning a domain name that describes what their business does should make contact through the website at MyDomainName.co.uk.