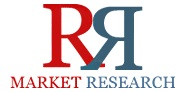 Dallas, Texas (PRWEB) September 06, 2013
State of Pay: Mobile Payment and m-Commerce in China 2013 Edition includes up-to-date coverage on leading mobile payment business models, technologies, and services. The research also examines key issues affecting the market heading into 2014, and forecast growth and major changes through 2015. The report focuses on the top issues for m-payment in China in 2013 with profiles all companies to have received mobile payment licenses up until now, discuss emerging trends, and forecasts important market changes to look out for in the coming years.
Mobile Payment and m-Commerce in China: 2013 Edition (http://www.rnrmarketresearch.com/mobile-payment-and-m-commerce-in-china-2013-edition-market-report.html) is the sixth and latest edition of a popular report by Maverick China. Simply put, it is the most up-to-date and comprehensive study available on China's mobile payment sector today.
Key Topics Covered in this report include:
Profile of licensed mobile payment providers
Mobile wallets - NFC and contactless mobile payments
Direct carrier billing - Mobile apps and app stores
Mobile as a POS
Mobile payment as a platform - Increasing use of smartphones as payment platforms
Closed loop mobile payments
Companies Mentioned in this research cover:
Third-party mobile payment providers: Alipay, China UnionPay (ChinaPay), Tenpay, Union Mobile Pay (UMPay), 47Pay, 99Bill, Chinabank Payments, IPS, Lianlian Pay, MoBo, Qiandai, SandPay, Shanghai FFT, Smartpay, Yeepay, Yinsheng E-Pay
Mobile operators: China Mobile, China Telecom, China Unicom
Banks: Bank of China, China Construction Bank, Agricultural Bank of China, Industrial and Commercial Bank of China (ICBC), China Minsheng Bank, China Merchants Bank, Bank of Communications, Shanghai Pudong Development Bank, China CITIC
Foreign m-payment leaders in China: Apple, Google, Isis, Mastercard, PayPal, Square, Visa
Table of Contents of the report available for purchase at http://www.rnrmarketresearch.com/contacts/purchase?rname=113258 covers:
Executive Summary
1 Introduction to Mobile Payment in China
1.1 Mobile payment definitions
1.2 Background on China's payment industry
1.3 Debit and credit cards
1.4 Mobile telephone and internet usage statistics
1.5 Government regulations and third-party payment licenses in China
2 M-payment Technologies and Business Models in China
2.1 SMS-based payment
2.2 Mobile internet payment
2.3 NFC and contactless mobile payment
2.4 Direct mobile billing (app stores)
2.5 Comparison of m-payment methods
3 Third-Party M-Payment Provider Company Profiles
3.1 47Pay
3.2 99Bill
3.3 Alipay
3.4 Chinabank Payments
3.5 China UnionPay (ChinaPay)
3.6 IPS
3.7 Lianlian Pay
3.8 MoBo
3.9 Qiandai
3.10 SandPay
3.11 Shanghai FFT
3.12 Smartpay
3.13 Tenpay
3.14 UMPay
3.15 YeePay
3.16 Yinsheng E-Pay
4 Other Key M-payment Industry Players
4.1 Banks
4.2 Mobile operators
4.3 Foreign companies and m-payment in China
5 M-payment Services Available in China
5.1 Mobile top-up
5.2 Mobile ticketing
5.3 Mobile banking
5.4 Peer-to-peer (P2P) mobile remittances
5.5 Mobile gambling and lotteries
5.6 Utilities payment
5.7 M-commerce retail shopping
6 Conclusions and Forecasts
6.1 Reasons for Optimism
6.2 Reasons for Pessimism
6.3 China m-payment market forecasts
6.4 Future trends to watch
Complete report Mobile Payment and m-Commerce in China: 2013 Edition is available at http://www.rnrmarketresearch.com/mobile-payment-and-m-commerce-in-china-2013-edition-market-report.html.
Explore more reports on the wireless payment market at http://www.rnrmarketresearch.com/reports/information-technology-telecommunication/wireless/mobile/mobilewireless-payment.
About Us:
RnRMarketResearch.com is an online market research reports library ( http://www.rnrmarketresearch.com/latest_reports ) of 350,000+ in-depth studies of over 5000 micro markets. We provide 24/7 online and offline support service to our customers.