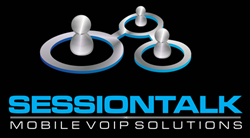 A premium branded softphone allows a VoIP provider to strengthen their own brand and encourages long term customer loyalty.
Manchester, United Kingdom (PRWEB) April 22, 2014
SessionTalk, a UK based developer of SIP Softphones and custom SIP solutions for mobile platforms, today announced a range of White Label SIP softphones for ITSPs, PBX vendors and calling card providers. The branded softphones allow these companies to offer their customers a high quality softphone with their own corporate branding thereby strengthening their brand and encouraging long term customer loyalty.
The branded products will be based on the SessionTalk Softphone for iPhone and SessionTalk Softphone for Android products available on the iTunes and Google Play stores.
There are three options available, Basic, Advanced and Premium. The Basic package is aimed at startup VoIP providers and Calling Card providers. The Advanced and Premium packages are for PBX vendors and ITSPs who wish to offer business features with their service such as call transfer, call conferencing and call encryption. A full list of features available with each option is available on the company's website.
Pricing starts at $2000 USD per platform for the Basic option through to $4000 USD per platform for the Premium version.
SessionTalk will also be launching a Blackberry 10 version of the SessionTalk Softphone as well as SIP VoIP SDKs for both iOS and Android later in the year. The SDK (Software Development Kit) products will be for software application developers.
About SessionTalk
SessionTalk Mobile VoIP Solutions is a privately owned software development company based in Manchester, United Kingdom and was established in November 2009. The company's founders have a track record of developing Enterprise VoIP and Social Networking applications for major telecommunications operators.