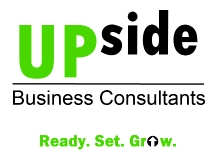 Mobile usability is becoming an increasingly more important ranking signal for Google. It cannot be overlooked, especially as we head into 2015.
(PRWEB) November 21, 2014
Earlier this week, Google announced that it is rolling out new "Mobile-friendly" labels in search results on mobile devices in an effort to help users find mobile-friendly websites. In response, Upside has added to its portfolio of SEO and Web Marketing Audit Services a new assessment that analyzes the usability, user experience and SEO potential of a website when viewed on mobile devices.
Upside's Mobile Usability Website Assessment includes:

An internal focus group to detail mobile user experience issues
Installation of Webmaster Tools and analysis of Google's Mobile Usability data
A meeting with an Upside SEO consultant
A written report detailing all learnings & recommendations
Upside Business Consultants LLC, President, Doug Betensky, says websites that demonstrate a strong mobile experience are likely to gain an advantage by ranking higher in search engines and getting higher click-thru rates, if they are not already. Mr. Betensky says that client websites have experienced significant increases in the percentage of mobile visitors in the past two years and that becoming mobile-friendly will help maximize website conversions, maintain SEO rankings and provide a consistent brand experience.
SEO consultants at Upside explain that Google Analytics reveals what percentage of visitors come to a website via mobile devices and whether they stay on a website or bounce back to the search results pages to go elsewhere. "There is a lot of good quality data and web-based tools to leverage during this review process. Combine that with a team of UX professionals analyzing your site during a focus group and you will have both quantitative and qualitative feedback to determine how to improve your website." Upside also helps implement the changes or it will provide clients with the recommendations they need to improve their sites on their own.
Looking ahead, Mr. Betensky says that "mobile usability is becoming an increasingly more important ranking signal for Google. It cannot be overlooked, especially as we head into 2015."
Businesses concerned about their websites and search engine optimization campaigns can reach out to Upside's Long Island SEO team. To schedule a consultation, call Upside at: (516) 610-0922.
About Upside Business Consultants LLC
Upside Business Consultants (upsidebusiness.com) is a marketing firm located in Hauppauge, New York. The Long Island marketing company specializes in search engine optimization, internet marketing, marketing consulting, video marketing, marketing coaching/training, and social media marketing and management. Upside is known for helping business owners develop effective marketing strategies in order to help them expand their business.