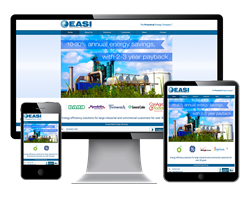 Responsive websites are the best answer to the multiple device world we live in.
Nashville, TN (PRWEB) April 24, 2014
65% percent of total internet usage is happening on a mobile device according to Global Web Index (February 2014) With so many people accessing the internet on their mobile device, why doesn't everyone have a mobile website? "It is bad enough that there are so many terrible websites on the internet, but to not have a mobile site is almost suicide," says Anthony Zecco, President of Warehouse Multimedia Inc. He continues, "Websites need to have a mobile presence that makes the user experience easy and inviting."
Over 90% of adults have a cell phone and almost half of them have a tablet (according to Pewinternet.org Jan 2014) so businesses can no longer ignore a mobile website. Anthony suggests for companies to move to a responsive website design. What is that? "It is a development process of a website in which the site will change to the device it detects. The site actually changes all the images and content to the device and makes it a better experience for the user," says Anthony. The President of Warehouse Multimedia Inc. decided to make all of their new web projects a mandatory responsive design. He says, "A responsive website takes a little longer then a standard website to develop and is usually based on a CMS (Content Management System) that allows the client to be able to make changes to their website easily." Anthony believes that developers should direct their clients to having a responsive site to keep up with todays standards of the web and represent their clients needs properly. "If your developer doesn't know how to do a responsive website design then you may need to look at getting another one. Just about any CMS system out their has a responsive platform to work with," states Anthony.
To know if you have a responsive website is pretty easy to discover. Just click the bottom right corner of your browser, while on your desktop, and shrink the browser window over to the left making the window narrow. If your site is responsive you will see your website change to fit the window as you shrink it down (see http://www.energyautomation.com as an example).
There is an alternative if a company doesn't want to pay for an entire new site. They can make a mobile splash page. This is a simple front page of a website that makes it easy to navigate to other pages in a mobile size and design. The only draw back is that once a viewer leaves the home page they are in a standard website that won't be easy to navigate. And if the company makes a change to their front page, they have to make it twice to include the mobile page as well.
Responsive websites, if developed properly, are very SEO friendly and have unique features and design interaction that company's used to only get with flash. Anthony goes on to say, "If you don't create a user friendly experience with your website, you are going to lose customers to your competition. Responsive websites are the best answer to the multiple device world we live in."
Written by Stan Brown
About Anthony Zecco and Warehouse Multimedia Inc.
The Warehouse Multimedia Inc. is a full service multimedia company just outside of Nashville, Tennessee. WMI is one of the oldest website design firms in the country (started in 1993) and works with companies nationwide. Their concentration is to offer full service, turn-key solutions for the internet. They build simple website design to complex online application development and e-commerce solutions. To learn more about them go to http://www.warehousemultimedia.com or call 615-420-6153.