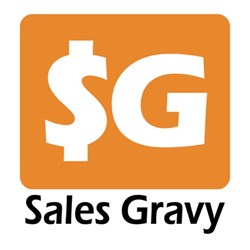 "Sales Gravy offers anywhere, anytime mobile sales job search." Jeb Blount, CEO of Sales Gravy, Inc.
Augusta, GA (PRWEB) August 16, 2013
Sales Gravy, the leading sales employment website and sales talent community, announced today that it has added mobile sales job search and recruiting to its growing line of sales staffing tools.
More and more sales job seekers are using mobile devices to find their next job and Sales Gravy has created an easy to use mobile interface that makes it seamless to search and apply for sales jobs with a smart phone, tablet, laptop or desktop computer. Employers also have mobile access to view applicants, resumes, and manage their job posts.
"We've made a significant investment in mobile job search functionality on Sales Gravy," explains Jeb Blount, CEO of Sales Gravy, Inc. "We want job seekers and employers to have the ability to manage a sales job search or sales recruitment any time and from anywhere. With our new mobile interface we remain on the leading edge of sales recruiting."
In addition to job search, sales professionals may also access free sales training resources and connect to the Sales Talent Community on Sales Gravy from their mobile device. Blount indicated that Sales Gravy will continue to make investments in mobile technology that makes it easier for sales professionals to access tools that will help them manage and grow their sales career.
SalesGravy.com helps employers Find Better Salespeople Fast™. Sales Gravy boasts the world's largest sales talent community and attracts a rich audience of college educated professionals and sales leaders. To learn more about how Sales Gravy can help your company source, recruit and hire better salespeople, please visit http:http://www.salesgravy.com, call 706-664-0810 x 108.