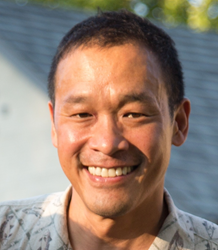 Santa Clara, CA (PRWEB) March 12, 2015
The inaugural Mobile Dev and Test Conference 2015 addresses mobile development for iOS and Android as well as mobile testing, performance, design, user experience, smart technology, and security. On April 15th, in San Diego, listen to Phil Lew as he discusses the advent of mobile wearable tech and how it is changing our lives. Other speakers will cover how to deal with changes in platform technology, development/testing tools, and agile development methods.
CEO of XBOSoft, Phil Lew, has titled his talk "The Coming Avalanche of Wearable Mobile Apps." Phil will speak to the challenges for developing wearable applications and incorporating the proper context to add value potential users haven't considered - while being sensitive to their privacy. Using real-world examples, Phil breaks down context into the elements you can incorporate into your design and development projects. Learn the contextual elements you need to incorporate right now and identify key factors for future generations' products.
To find out more information visit here: http://xbosoft.com/event/mobile-dev-and-test-conference-2015/
Event organisers SQE/TechWell are also offering up to $200 off your registration fees with early bird pricing if you register by Friday, March 13th!