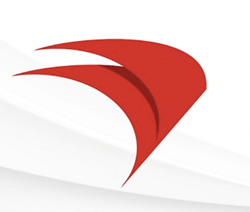 LUCA was able to use FileWave software to effectively and efficiently distribute their diverse and ever-changing software onto 450 Apple machines, impacting 3000 users.
Wil, Switzerland (PRWEB) May 20, 2014
LUCA School of Arts, in Ghent, Belgium, faced a common problem in many institutions today - a declining number of full time employees in the IT department, but growing technology needs. At the same time, LUCA was looking to integrate Macs into their existing Windows framework, creating a systems management challenge. As with many school environments, LUCA was faced with not only ever changing software, but ever changing policies and environments, as well. They needed a management solution that offered both ease of use and scalability, which is where FileWave came into the picture. LUCA adopted a strict energy-saving policy (e.g. automatic shutdown, hibernation, etc.) yet needed a solution that could prevent these automations from kicking in during installations, and could deploy large applications like Adobe Creative Cloud. Quick and efficient deployments on their 450 Apple machines was imperative.
FileWave is a systems and mobile device management software company that has been around for over 20 years. Based out of Wil, Switzerland, with a US office in Fishers, Indiana, FileWave manages millions of desktop computers, laptops, tablets, and smartphones across a variety of operating system, such as Mac, Windows, iOS, and Android, all from one console. Just last month, FileWave announced version 8.0 which introduced new features including Android support, the addition of inventory-based smart groups, VPP managed distribution with multiple sToken support, parameterized profiles for Mac, and advanced license management. When combined with existing FileWave features that include an integrated inventory tool, a highly-scalable booster technology, patented file level deployment and management, a self-service kiosk for end users, advanced license management, and cross-platform imaging, FileWave's version 8.0 has a strong presence in the systems and mobile device management market.
LUCA School of Arts is just one of the many success stories of FileWave's use in schools and businesses worldwide. Read more about FileWave's use at LUCA School of Arts below and/or visit http://www.filewave.com for more information.
In English:
http://www.catenacompany.be/apple/catena-company-who-we-are-what-we-do/casestories/item/106-luca-school-of-arts
In Dutch:
http://www.catenacompany.be/klantgetuigenissen/item/142-luca-school-of-arts-en-het-client-management-framework