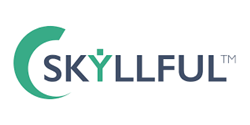 PLANO, Texas (PRWEB) July 29, 2021
WHAT
Dallas Startup Week is an annual event that brings together entrepreneurs and change-makers for five days with over 100+ events and the chance to hear 200+ speakers. One of the largest entrepreneurial events in North Texas, the event provides an opportunity for thought leaders to exchange ideas, collaborate and grow alongside the 10th largest business ecosystem in the U.S.
This year, the event will be hybrid with both in-person and virtual attendees and speakers. Lake will be speaking in person and will demonstrate how Skyllful, a leading provider of a mobile digital adoption platform that helps workers on the front lines use mobile apps and devices more efficiently and effectively, has been working with organizations to help address the issues frontline workers face on a day-to-day basis. Organizations often roll out training on new technology built for desk-bound workers and unfortunately forget about adapting this training to the sizable deskless workforce that makes up a large portion of their company. Leading an innovative tech startup that is disrupting training for deskless workers, Lake will explain in detail how Skyllful works to solve this common problem across industries in hope of inspiring large corporations looking to modernize their approach to business.
WHO
Justin Lake is the co-founder and chief executive officer of Skyllful. With more than 25 years of industry experience, Lake has deep expertise in mobile technology and field deployments, as well as decades of experience working with frontline workers. A lifelong early adopter of new technology, Lake's enthusiasm for innovation and how to use it in ways that empower people have driven forward his career as a problem solver who likes to build things.
WHEN & WHERE
Date: Thurs., Aug. 5, 2021
Location: Southern Methodist University, Cox School of Business, 6214 Bishop Blvd., Dallas, TX 75275
To register for this event, please visit: https://thedec.brushfire.com/Dallas-startup-week/504751
To learn more about Skyllful, visit https://www.skyllful.com/.
About Skyllful
Skyllful is a leading provider of a mobile digital adoption platform that helps workers on the front lines use enterprise mobile apps more efficiently and effectively in their delivery of essential products and services. With deep expertise in leading mobile technology and best practice field deployments as well as a leadership team with decades of experience working with large mobile workforces and applications, Skyllful provides on-device, on-demand training through scenario-based simulations. Whether a company is deploying a new mission-critical workforce app or seeking to improve its workforce engagement with existing apps, the Skyllful platform is easy to use, intuitively designed and proven to increase productivity and deliver greater returns on investment in technology. Skyllful is headquartered in Denver, Colo., and maintains a customer experience center in the greater Dallas/Ft. Worth area of Texas. For more information, visit https://www.skyllful.com and follow on Twitter @Skyllfulco.